Leaving the professional football arena can be difficult for anybody involved with the game. So what do players do when once their footballing career comes to an end?
Player welfare has been at the forefront of professional football during this time of COVID. The discussions around racism in the game, concussion treatment, the welfare of players mentally and how players are building a life away from football have all been prevalent aspects of the beautiful game behind closed doors.
One thing that has come under scrutiny lately, across social media and in the national press, is the treatment of academy footballers by professional clubs leading up to, during and after their release. The world of retired footballers – often in their mid to late thirties – is also increasingly being discussed.
Sadly, the support available to footballers once they leave academies or retire is often minimal. Whether they have the time and resources or not, it is clear that many a club – particularly in relation to academy-release situations – simply do not go the extra mile to give young men and women another chance in their sporting career.
Whether it's an 18-year-old not getting a professional contract and having to balance lower league football with finding a job in the competitive youth employment market, or a Premier League veteran needing advice on getting used to a new routine away from the game, the burden tends to fall on family and friends – rather than on the industry to which players of all ages have given so much, often for so long.
What difficulties do footballers face when building a life away from football?
Building a life away from football is necessary at both academy-release and professional retirement levels. However, there are several obstacles, both mental and 'physical', that stand in footballers' ways, for example, confidence issues and the lack of qualification.
Most professional footballers will have spent the majority of their teens and early adulthood within the football industry. From the age of 16, most academy players embark upon scholarship programmes, putting education on the back burner. From then on, football becomes the all-encompassing focus of players' lives, at the expense of a back-up plan.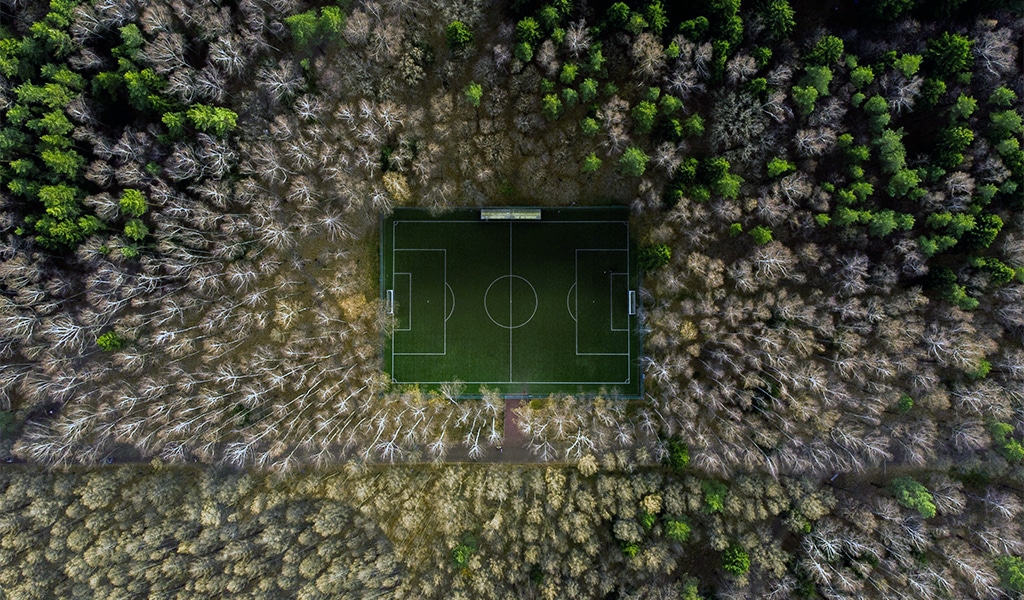 Once they 'make it pro', most footballers will make healthy salaries. Even those playing in League One and League Two can find themselves earning well above the 40% tax threshold (c£50,000 p/a). However, this isn't always enough to sustain a player for very long once they retire. Premier League and lower league wage disparities are huge. Only a small percentage of players will earn enough to not need to work again.
Yet money doesn't solve everything for those building a life away from football.
Even the richest players will need to seriously think about building a life away from football. However, given that education (A-Levels, apprenticeships, and university degrees) tends to be sacrificed in the pursuit of a professional contract – which is understandable given the reward on offer, it can be much harder for those in football to integrate themselves into the conventional world of work.
What is more of a loss, then, is the lack of experience in the 'real' working world. Many players turn to business as it's one of the few jobs that don't require paper qualifications. It also has the potential to sustain the potentially wealthy lifestyle of professional footballers.
However, building a life away from football isn't all to do with finance. Many find the initial heartbreak of being released from a professional academy devastating. There have been stories of talented players giving up on football entirely, due to the lack of aftercare from their respective ex-clubs, while others have fallen into a vicious cycle of depression, sometimes with tragic consequences.
Are the FA and individual clubs really doing enough to support players' mental wellbeing once they retire or leave the academy system? Reports would suggest not, but that's a debate for another day. Regardless, it's important for any footballer building a life away from football to be guided by professionals in the industry they're moving into.
One thing that every industry needs, however, is branding.
How can JAX Branding help players moving into business?
JAX Branding's brand workshops help us to help you. Specialising in turning ex-football players', managers' and agents' businesses into effective, beautiful, beloved brands, JAX and his expert team go above and beyond to truly understand what message you want your branding to portray.
Retirement and release from a life of football most definitely doesn't mean the end. Rather it can mean another chance to start over. To start something fresh. To create a new and exciting legacy.
Want to kick off your business career? Chat with Jack about your vision, and get the ball rolling.