On the pitch, it's imperative that a team is on the same wavelength. Your business's branding is no different…
---
What you'll learn in this article about consistent brand vision:
What a brand vision is

Why it's important that a brand vision is cohesive

Examples of strong brand visions and identities
---
On the football pitch, bad teams are disjointed. Mentally and tactically, cracks are obvious when things go wrong. A lot of the time, we hear phrases such as 'togetherness' and 'unity' thrown around the football sphere when things go well. When they go wrong, a lack of these virtues can be to blame. With your brand's vision, it's no different.
Football clubs will have a brand vision off the pitch, but also a 'brand' vision on it. Despite the chopping and changing of managers that still exists within the game, the introduction of sporting directors and directors of football has changed approaches to the game.
In recent years, certain clubs have turned to 'B' team models instead of academies, promoting from within to find a new manager, and using data-led transfer models.
---
Brand vision can be defined as 'the trajectory of a brand and what it hopes to achieve in the future'.
---
In other words, they've created a brand vision that, with an ultimate goal in mind, forces them to stick to a long-term plan and execute it cohesively day-to-day. To stick true to an overarching principle, these clubs need to remain cohesive in their approach to operations over the long term.
Often, these clubs become more sustainable. They become stronger brands. And they create deeper connections with a community that know exactly what they're buying into. They can have faith that the club is one entity, bound together by a strong brand vision.
This principle holds true when establishing a brand. A strong business needs a cohesive, consistent brand behind it. This is achieved through powerful visual messaging, targeted copywriting, and a defined set of core values that the company holds itself to. In turn, finding success becomes more of a linear process.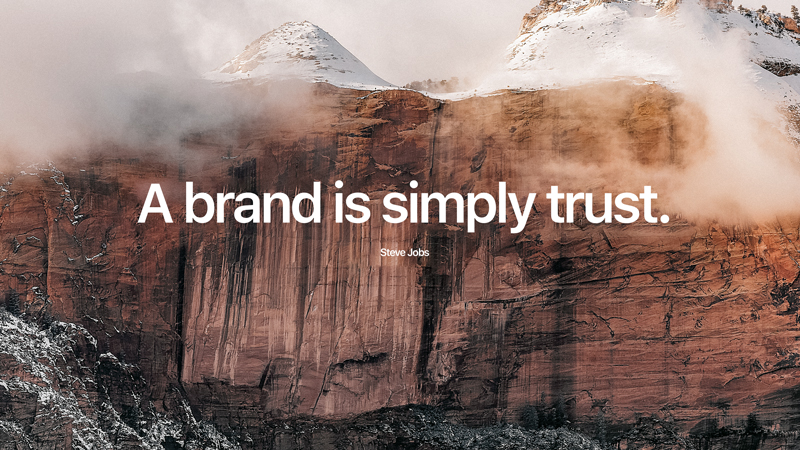 Why is a cohesive brand vision important?
In the modern consumer market, connections are becoming ever more important.
In a way, that's strange. Given that more and more business is being conducted via e-commerce or m-commerce (online or on mobile), face to face contact between buyer and seller rarely occurs nowadays. The high street in its traditional sense is said to be dying, with department stores suffering at the hands of conglomerates such as Amazon.
Yet, whilst human beings like convenience, the underlying necessity of human connection remains. An insightful report from Deloitte (June 2020) laid out a few integral statistics that underpin this theory.
'Rational considerations may connect customers with brands, but emotions are what bond them in a sense of relationship'.
In reference to causes of trust in a brand, 'respondents most often referred back to product quality and reliability (83%) and fair prices (71%)'.
Purchasing considerations came down to 'rational reasons such as cheaper price (33%) and higher quality (26%)'.
However, the reasons to cut ties with a brand came through a bad human experience, such as poor customer service. 'Two out of three said they are also unlikely to purchase again from a favourite brand if they received no solution after a complaint'.
Whilst it is 'rational' or logical reasons that force a buying decision in isolation, it is human factors that retain a customer and create that sense of loyalty.
Yet, it's difficult for a customer to feel connected to a disjointed brand.
---
We are for the people. We are for football. Check out JAX Branding's football manifesto to get a taste of what we're about.
---
Picture this: you click onto a company's website for the first time, and you are met with a dark-themed landing page and circular logo. Their USP lies in the sustainability of their packaging and their products look pretty good. You see that they are launching a high street store in your area next week, and you decide to go and visit it.
But when you get there, the logo is non-existence, the storefront is painted bright orange, and their products' packaging is clearly plastic. You'd feel cheated, right?
Some of these brand elements tie more into brand 'identity' than vision. However, the discrepancies generally make you feel disconnected. You're not really sure who the company is, and it doesn't seem to have clear values on or off paper.
If these things are apparent to the consumer, they'll also be causing issues inside the business. This is an example of a divided and disjointed brand, where employees aren't guided by (or buying into) a cohesive, clear brand vision.
In turn, growth becomes harder as nobody knows what they're growing towards. The finer details become onerous, and every corporate decision is dictated by a number of factors that aren't all important. The process could be streamlined by having a clear brand vision.
Examples of a cohesive brand vision
The external customer benefitting from buying into a brand that looks more professional, can provide a better service or product, and is ultimately much more trustworthy. These are the human connections that lead to customer loyalty, and therefore financial success and growth.
To summarise, it all begins with an idea. A well defined, aspirational idea rooted in both reason and ambition.
Interestingly, one of the strongest examples of a recently defined cohesive brand vision is both to do with unity, and also football.
The English FA released its new development strategy for 2020-2024. It's founded upon the brand vision to:
'Unite the game, inspire the nation'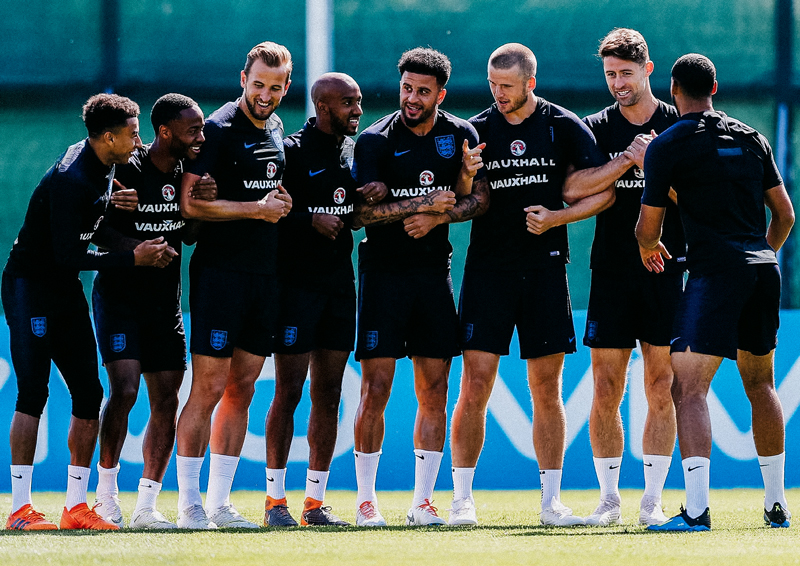 As the FA go about their day to day operations, they are grounded by the overarching belief that everything they do must take a step towards 'uniting the game' and 'inspiring the nation'.
This strategy has been in place for two years. We've already seen the England football team 'inspire the nation', reaching the final of EURO 2020. Similarly, the FA's support for the fight for racial equality has taken steps to 'unite the game', although there is undoubtedly much more work to be done here.
On a community level, they've invested in grassroots and women's football, providing a clear benefit for the consumer derived from a strong brand vision. However, the most inspiring brand vision statement in the modern corporate world comes from an old favourite.
Disney: 'To Make People Happy'.
And who isn't cheered up by a Disney classic? In a way, that tells you all you need to know about the importance of brand vision. Disney is on the same page, and they do create magic.
Want to kick off your football business career today? Chat with Jack, and start your journey.