In football, players can make a name for themselves through one, history making action. Whether it's a skill, a goal, a save or a tackle, the art of making a statement is prevalent in football.
Branding for footballers. 'Making a statement' is a big part of creating a brand, especially for footballers who are leaving their 'footballing identity' behind when they retire from playing.
To illustrate this point, here's a challenge:
Think of some of the world's most famous footballers.
Lionel Messi, Cristiano Ronaldo, and in the past, Johann Cruyff, Diego Maradona, and countless others.
Then, think about the images and events that you associate with them.
Take Lionel Messi, for example. The iconic goal he scored against Atletico Bilbao in the 2015 Copa Del Rey Final, dribbling past several players in his typically energetic yet effortless style, before finishing low in the near post to the sound of enthused Barcelona fans, is synonymous with his almost superhuman ability.
And for Cristiano Ronaldo, the pin-perfect free kick he slammed home against Portsmouth in 2008 at Old Trafford has gone down in history as one that, to this day, reminds fans of just how good Ronaldo really was – and is. His trademark skill, the 'Ronaldo Chop', has been legacy-creating on the pitch.
And, for better or for worse, Diego Maradona's 'Hand of God' goal against England at the 1986 World Cup was an infamous footballing event – an event that will always be attached to the Argentine. Whilst we wouldn't ever encourage foul play, the goal is an example of a footballer 'making a statement'.
Football is a cutthroat industry.
As such, players often live or die by the image they create for themselves on the pitch. The ever-increasing amount of money in football means that the success of players will, partly, continue to be determined by how much of a saleable asset they are in terms of their reputation off the pitch. Fashion, haircuts, cars, and boots are not what the beautiful game is about, but it's difficult to escape the reality of sponsorship and the corporate side of football. Hence, it can sometimes feel like success as a footballer, in a celebrity context, simply comes through making the most memorable impression.
However, when branding for footballers, the idea of relatability and making 'in-the-now' statements are useful.
We should not manipulate consumers for money. At JaxBranding, we firmly believe in that. But creating powerful brands doesn't need to be a manipulative process. Instead, it needs to be a process that harnesses emotion, and uses trends in tandem with the values and ethics of the person or organisation to maximise the potential of such brand. Different aspects of both humans and the market work together to create beautiful, beloved designs.
Athletes starting out in the business world are in a unique position when it comes to branding for footballers. Financial health can be useful, but ultimately, it's the platform and established audience that a player has access to that can be used to help create such brands.
Memorable football moments are often the product of trophy winning goals, underdogs defying the odds, and even the tactical approaches of managers. They're 'big' moments that make a statement to the footballing world.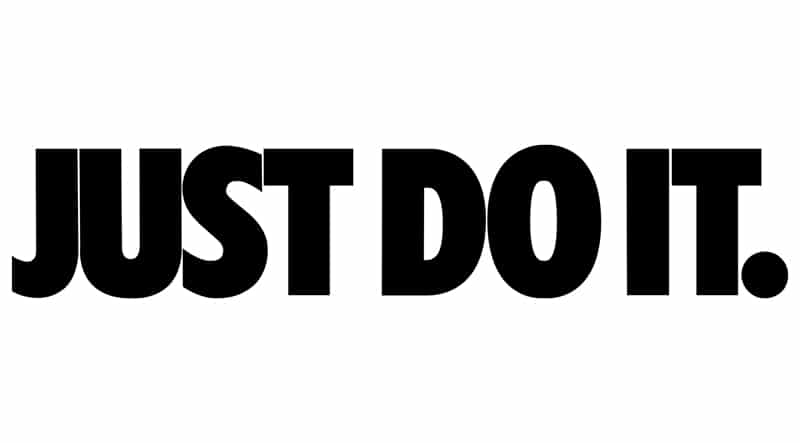 When branding for footballers and other clients, we want to be memorable. Brands that stick and carry positive connotations encourage customer loyalty, and often it's 'big' ideas that help do this. Brand identities that shout 'unique', if portrayed in the right way, will be successful as they differentiate from the market.
Ever heard the phrase 'go big or go home'? Well, in result driven worlds such as football and business, branding (whether personal or in terms of an organisation) needs to bite. On the pitch, every footballer dreams of being the hero. So, when branding for footballers, why shouldn't we aim for something awe-inspiring?
Why branding for footballers brings 'big' creative opportunity…
In life, people are often scared to do 'big things. Things that create a legacy.
This is somewhat understandable. After all, creating something truly incredible takes steely commitment, undeterrable willpower and a sprinkle of something a little bit special. But, in the case of ex-footballers, we should look at things from a different perspective.
The odds of becoming a professional footballer are less than 1%. So, to even be reading this article whilst holding a professional contract at a club in England, you've achieved something that, to many, seems virtually impossible. You've already made a big statement.
---
We are for the people. We are for football. Check out JAX Branding's football manifesto to get a taste of what we're about.
---
Football Branding ideas
As we've discussed, the climate of stardom that can surround footballers can help them in their post-footballing careers. Thus, when branding for footballers, why not explore ideas that to the ordinary person may seem a little mad? You've already achieved something incredible, so why let up now?
'Retiring' from football doesn't mean the end of your working career. It means you've got a golden opportunity to build on your reputation and create something special. If you've got a dream, turn it into a reality with us. If you want to make a statement, make it with JAX Branding.
Want to kick off your business career? Chat with Jack about your vision, and get the ball rolling.