There's no 'I' in 'team'…how true really is the famous saying in today's corporate world?
---
What you'll learn in this article about football leadership:
Similarities between a football team and a business team

Examples of strong teams

How to build a balanced team
---
Beginning any article with a quote is always a cliche, but this particular proverb encapsulates the importance of building a strong team.
Some say that a team is only as strong as its weakest link, and this may be true to an extent. However, it's just as true that truly strong teams have the capacity to overcome weaknesses, fill gaps and maintain smooth order when things go wrong.
These concepts are just as true in football as they are in business. The greatest teams of all time – Guardiola's Barcelona, Ferguson's Manchester United, and Wenger's invincibles – were and are filled with individual superstars. Yet, their success came, and comes, through an attitude of togetherness, high expectation and a willingness to put themselves on the line for the next man.
Perhaps it is Jurgen Klopp's Liverpool side, however, that is the most pertinent metaphor for the importance of building a strong team. Many of the lessons that we can learn about teamwork from Klopp's emphatic Reds hold true in the business world.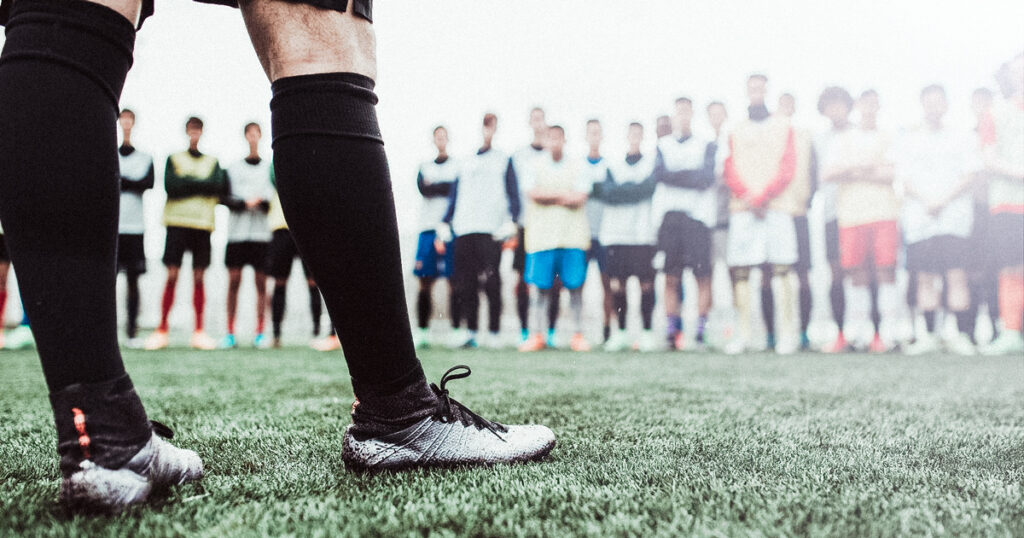 When the German took over on Merseyside in 2016, Liverpool were in need of a revolution as much in mentality as in personnel. Klopp placed a priority on changing the narrative around Liverpool, from the fallen giants to a world footballing powerhouse. He's succeeded at that, and to a large extent that success has come from a seemingly unbreakable bond between the fans, squad and staff.
New players seem to settle in almost seamlessly when they join Liverpool. The dynamic never seems to falter. Rarely do you see a player unsupportive of their teammate on the pitch. And, off the pitch, it's all smiles.
Like business, football is an incessantly competitive sport. However, whereas corporate culture can be damaging, competition in football arguably brings people together. Intense rivalries do exist, but they're in the name of a common goal – the love of the game.
As Liverpool's exemplary route to success has portrayed, building a strong team is essentially a match-making game. In this article, we explore football's lessons for building a strong team in business.
In football and business, building a strong team lays the foundations for success.
We've all seen David Brent's (or Michael Scott's, if you're American) attempts at galvanising a ragtag group of individuals in the infamous television series 'The Office'. However, an essence of sense lay below the madness: both characters tried to create an environment in which their team wanted to come to work. Even if their attempts at building a strong team failed, the principle was righteous.
They understood that a strong, motivated team environment was key to productivity and results. When people enjoy their craft, they take pride in it. When multiple people do this cohesively, growth is accelerated as a team completes more work to a higher standard, infused with a real sense of care.

On the football pitch, we can sometimes see the opposite very publicly.
Things tend to turn for the worse when a team becomes fragmented. It's easy to spot when a team stops playing for their manager, or for each other. There is a distinct lack of enjoyment, passion, and results ultimately suffer. Players are often accused of 'not wanting to be there', and the negativity becomes infectious in a close team environment.
---
We are for the people. We are for football. Check out JAX Branding's football manifesto to get a taste of what we're about.
---
Underpinning these issues is, more often than not, a human problem. A lack of understanding can set in and dissent will occur when a team does not have a good blend of characters. When building a strong team, the interpersonal relations of employees make a huge difference.
Football clubs are often reluctant to sign players with bad attitudes who could 'upset the apple cart'. The same stringency is difficult to apply in business as the average employee does not have a public reputation that follows them from job to job. However, the holistic qualities of a prospective team member are just as important as their practical input.
Things are no different in the corporate world. Disillusionment can step in for many reasons – perhaps an overload of work, heavy handed management, cash flow issues affecting compensation, or even holistic issues such as inter-departmental politics. 
So, how do we go about building a strong team in football and business?
The most successful football teams are founded in the chemistry of their squad. Players that enjoy playing alongside each other, and more importantly respect each other, will create a cohesion that leads to results. Similarly, a leadership that can carefully navigate concerns and disruptions with a firm but fair hand help maintain the interests of the majority whilst ensuring the individual remains engaged.
How to build a strong team culture
Firstly, a team needs a defined leader, with expectations clearly set yet an open nature in handling suggestions, concerns, or new ideas. 'Silent' leadership is important, but it shouldn't upset the status quo. 
The second step comes in the capability of team members. Naturally, a team needs to be adequately staffed across different skill sets. No amount of team building exercises will fill a talent gap, although they can boost the productivity of that talent.

On a human level, there also needs to be a good blend of men, women, ethnicities and personalities to open different perspectives, encourage creativity, and platform a range of ideas. However, a sense of respected hierarchy – with the potential for professional growth and progression – is equally important.
The biggest threat to team dynamics in business often comes through over-competition. When the next man in the team is also gunning for promotion, it can be difficult to maintain a healthy working relationship without an underlying sense of, sometimes, bitterness, or perhaps underminement.
When it comes to building a strong team, in football and in business, there needs to be a sense of security – but not complacency – in positions. Putting four people of management capability in the same team will inevitably lead to a power struggle, just like having four different players constantly sharing the armband. Factions would begin to form.
In summary, building a strong team works across holistic and practical levels. At its basis, a good team forms with an effective, secure hierarchy, a diverse mix of employees bringing different perspectives, a shared common goal and a sense of care and respect for both the task at hand and one another.
Building a strong team will set your business up for growth more than any other investment. Despite increasing automation in business, the human element of any successful organisation will always remain. To grow a business, grow your people first. Building a strong team is the greatest investment you'll make.
Want to kick off your football business career today? Chat with Jack, and start your journey.