Many footballers are on big money, but retirement can lead ex-players down a rabbit hole where cash quickly dries up…
Finance for footballers is a topic that some might assume to be redundant. With salaries reaching the hundreds of millions for those at the very top of the game, why would a footballer need to worry about money? The thing is, finance for footballers isn't quite that simple.
In the Premier League, wages are huge. Mansions, Lamborghinis, and back-garden swimming pools are all images that could be associated with the wealth that a footballer can accrue during their career. It's not unusual to see 20-year-olds breaking into the first team of a mid-table Premier League side on at least £10,000/week. When you reach the Manchester United and Manchester City heights of football, that can easily triple.
But money doesn't last forever. Retirement is where finance for footballers can become a problem. The PFA does offer a pension to professional footballers. Yet, without self-investment, the amount equates to little more than an added extra. This would be an excellent pension for the ordinary worker. However, for a footballer whose expenditure per month could quite easily reach double figures – purely on bills – the cash can soon dry up.
Add personal luxuries into the mix and a few million pounds of savings at 35 can evaporate within a decade. Of course, this is if a player takes no steps to create income after they retire. But, with mental health struggles very real and financial mismanagement a startlingly easy trap to fall into, finance for footballers can become a serious matter in retirement.
When it comes to finance for footballers, players can find it difficult to ensure cash continues to come in once retired.
You may have already heard of the startling statistic that up to 40% of footballers go bankrupt in retirement. There are lots of factors affecting this figure and the statistic hasn't been publicly updated for around three years. However, it's a stark indicator of the issues that can arise around finance for footballers.
Shocking headlines litter the news, with phrases such as 'mental health issues' and 'financial mismanagement' equally apparent in bulk. A damning article by the Guardian in 2018 detailed how 'as many as 60% of former players, who earned huge salaries in their Premier League days, were declaring bankruptcy within five years of retiring'.
The article went on to discuss the 'disastrous' investments made by the earliest generation of Premier League players, leading to combined £1bn losses amongst this group. Stemming from difficulty when it comes to finance for footballers are matters like divorce, clinical depression, and the slippery slide and gripping trap of addictions.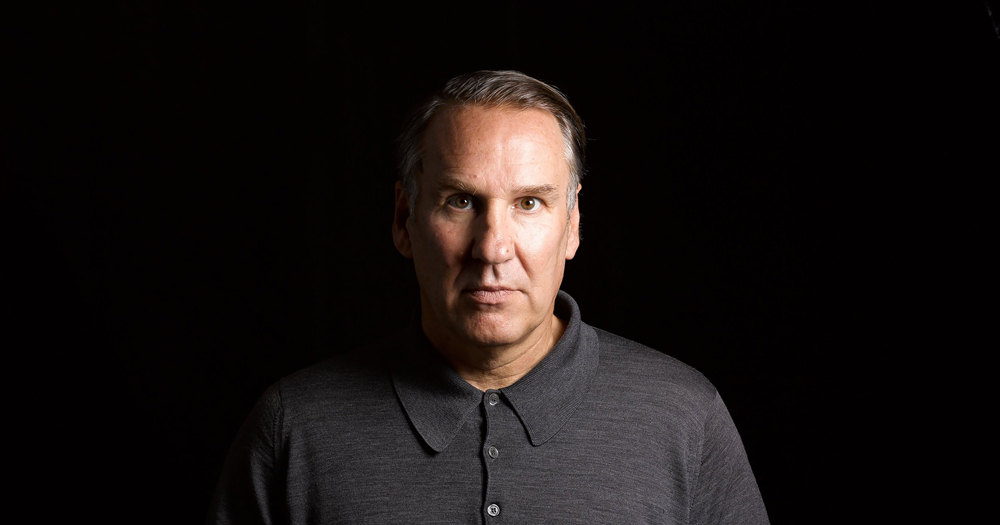 Some say that money is the route of all evil. This isn't necessarily true, but, alongside a sudden lack of routine and loss of the only way of life known to footballers, sometimes for decades, it tends to be finance for footballers that sits at the root of further clinical and monetary issues.
Ex-Arsenal defender and pundit Paul Merson is a well-known case study of the issues that addictions can bring – often stoked by boredom or confusion between gambling and investment. Merson, who reportedly lost £5 million due to his gambling addiction and went bankrupt in 2011, bravely shared his story in a BBC documentary in 2021.
Starting a business can be a new pathway when it comes to finance for footballers.
Footballers face a big problem when it comes to retiring from the active part of the game. They tend to have few transferable skills and are largely unqualified for mainstream employment. Some ex-footballers choose to go into coaching, management or punditry, and some even start charities. Yet, we truly believe that the best pathway to follow for footballers in retirement is to start a business.
Business can be an excellent pathway to follow for several reasons. Firstly, it helps with finance for footballers; there is no limit on how much money a business makes. Whilst the risk is highest, the financial rewards are greater than going into most forms of employment in retirement.
Secondly, it gives footballers a new purpose and challenge. A business is a full-time commitment, mentally and practically, helping to combat boredom and addiction. And, thirdly, footballers are ready made for business – they tend to have ample cash supply to finance a start-up, and large followings/social platforms to make marketing immediately simpler.
Finally, footballers have fascinating stories to tell. Tales of triumph, defeat, elation, and deflation. Stories that can be effectively told through powerful, purposeful branding. Stories that we want to share with you at JAX Branding.
Want to kick off your business career? Chat with Jack about your vision, and get the ball rolling.