From Norwich and Newcastle to Manchester City and Manchester United, each Premier League club has a distinct character…
What are football club brand archetypes?
Brand archetypes are all around us. Each and every business that you deal with will fit into at least one of them, and football clubs are no different. Brand archetypes are a set of 12 'identities' that each brand fits into. They represent the different stylistic and value-based elements of a brand and were derived from psychologist Carl Jung's work in the 20th century.
There are twelve conventional brand archetypes, which are listed below. At JAXBranding, we have also created our own set of football-specific archetypes. You can find your football brand archetype by taking this free, two-minute quiz.
The Innocent: Exhibits happiness and goodness.
The Everyman: Seeks connections and belonging.
The Hero: Courageous, bold, inspirational.
The Rebel: Questions authority and breaks the rules.
The Explorer: Finds inspiration in travel, risk, discovery, and the thrill of new experiences. 
The Creator: Imaginative, inventive and driven to build things of enduring meaning and value. 
The Ruler: Typically controlling and stern, yet responsible and organized. 
The Magician: Makes dreams a reality, the Magician is seen as visionary and spiritual. 
The Lover: Inspires, passion, romance and commitment. 
The Caregiver: Compassionate, nurturing and generous. 
The Jester: Brings joy to the world through humour.
The Sage: Serves as the thoughtful mentor or advisor.
Football clubs are as much businesses as they are community assets. They may not be owned communally, but spiritually they are an asset of the people – or, at least, we'd like to think so. This means that they have identities, forged by decades of unique history, and are driven on, week after week, come rain or shine, by a body of a few thousand loyal supporters who will stick with the club through thick and thin.
This makes football club brand archetypes as much to do with the meaning behind a club, and its weight in the community, as the visual elements that make up its brand. For example, when it comes to colour palette, West Ham United do not fit the outlaw archetype's yellows and browns. However, when it comes to West Ham's current insurgent form and playing style, they are truly rocking the boat in the Premier League.
In this article, we take you through six Premier League football club brand archetypes, and analyse the team, style, and mentality behind their names and badges.
Football Club Brand Archetypes #1: Liverpool, the Hero
Liverpool Football Club have turned into a relentless beast under the stewardship of Jurgen Klopp. His bold, energetic style of play has quite literally been heroic for Liverpool, transforming the club's fortunes and delivering that elusive league title that Merseyside had for so long been without.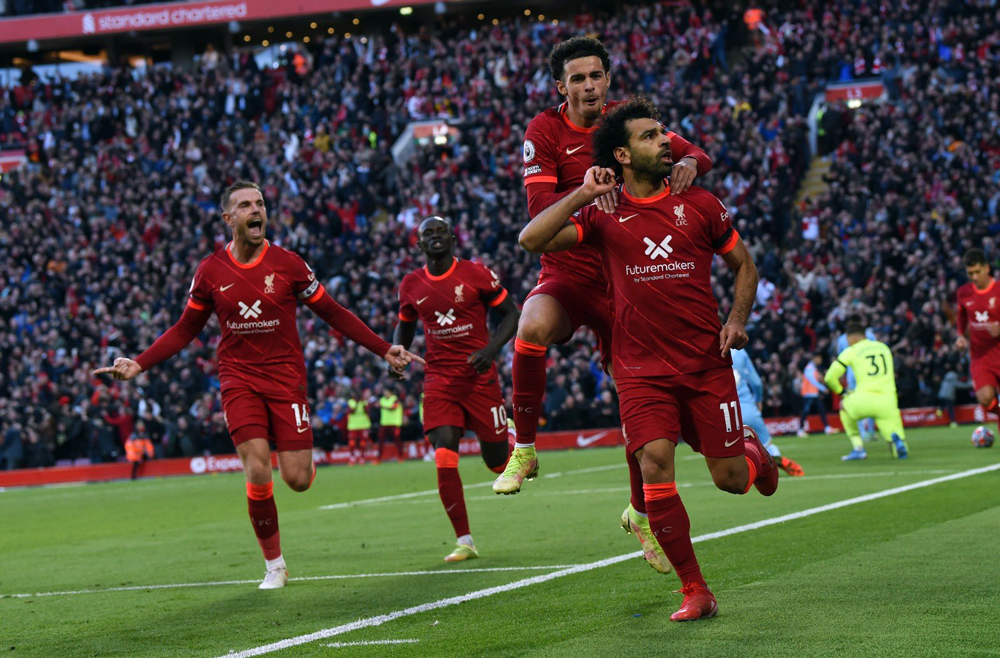 As the Hero football club brand archetype, Liverpool meet challenges head on with courage and determination. They step up on the biggest of occasions, and their talismanic attacking players – Mohammed Salah especially – are more than often on hand to save the day. Liverpool are brave and bold in their pursuit of excellent, and there is no substitute for hard work and a healthy team ethos in this football club brand archetype.
Under Jurgen Klopp – the self-professed 'normal one' – Liverpool are an honest and refreshingly forward-thinking club in their playing style and club culture. Under the German, the good times have returned to Liverpool. He has been their hero.
Football Club Brand Archetypes #2: West Ham, the Outlaw
Since their promotion to the Premier League in 2011/12, West Ham have been an ever-present in the Premier League. Yet, for much of that time, they simply floated by in mid-table, with a few brief flirtations with both Europe and relegation. They didn't conform to a football club brand archetype for some time.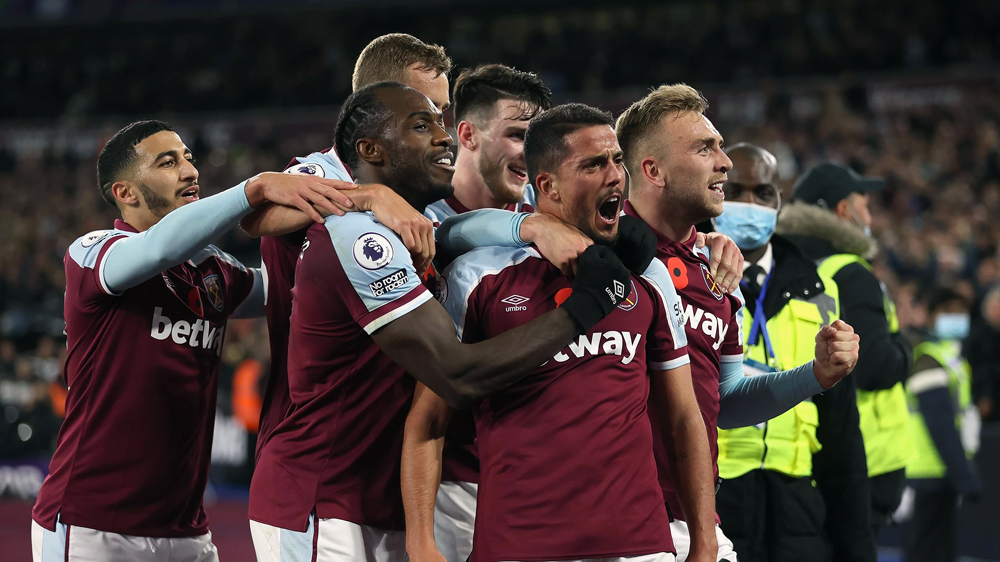 David Moyes' second spell at the club has changed that. Over the past two years, West Ham have broken away from their mediocrity. They are challenging the top-four status quo, arguably overtaking their Outlaw-archetype predecessors Leicester City in the process. West Ham are now the team that the 'big six' don't want to face.
With the likes of Jarred Bowen and Michael Antonio powering the East End boys forward, Moyes has implemented a righteous, rebellious style of play at the London Stadium. West Ham will sit deep, inviting pressure, and then break out on the counterattack with ferocious intensity. As a football club brand archetype, they are the Outlaw.
Football Club Brand Archetypes #3: Norwich City, the Innocent
Norwich City, as a football club brand archetype, are a little bit polarising. They don't quite fit into any one category, but spill over into a few different archetypes. The Canaries are renowned for their sustainable business model, even when this is detrimental to them on the field. Norwich have one of the smallest playing budgets in the Premier League, the least-wealthy owners, and, by estimate, the second lowest wage bill.
Norwich are an ambitious club with talented players, yet humble. They go about their business quietly and, in the Championship at least, are successful in doing that. The simplicity and sustainability in their business model transcends the Innocent and Sage archetype border, with the club placed at the forefront of every decision made.
The Canaries are optimistic, but not unrealistic. Many would like to see them spend more money in an attempt to improve their Premier League standing. But, as per the Sage and the Innocent, their football club brand archetype is more practical and safer than this attitude requires.
Football Club Brand Archetypes #4: Brentford, the Everyman
Premier League new boys Brentford have breathed a refreshing breath of life into the Premier League. Much like Norwich, they rely on a Sage-like sustainable business model, but also cross into the Explorer archetype, playing a more gung-ho, practical style of football and look to be very capable of cementing their place in the Premier League.
However, it is arguably the Everyman football club brand archetype that Brentford best fit into. Innovative in their transfers and tight knit on the pitch, Brentford are a club with the community at the heart. Their brand new stadium is called the Brentford Community Stadium, not prioritising sponsorship over a building project that also aims to rejuvenate the local area.
Brentford recently announced that they would be wearing the same home kit next season to be more climate friendly. This is something that hasn't been done in English professional football for decades and is a further testament to the people-first attitude that Brentford employ.
Football Club Brand Archetypes #5: Chelsea, the Ruler
Moving away from the small-yet-successful operation at Brentford (in relative terms, at least), our next football club brand archetype sits 20 minutes further into London at Stamford Bridge: Chelsea. Since billionaire Roman Abramovich bought the Blues in 2003, Chelsea have enjoyed mega-investment and have furthered their reputation as, at least, one of the Rulers of Premier League football.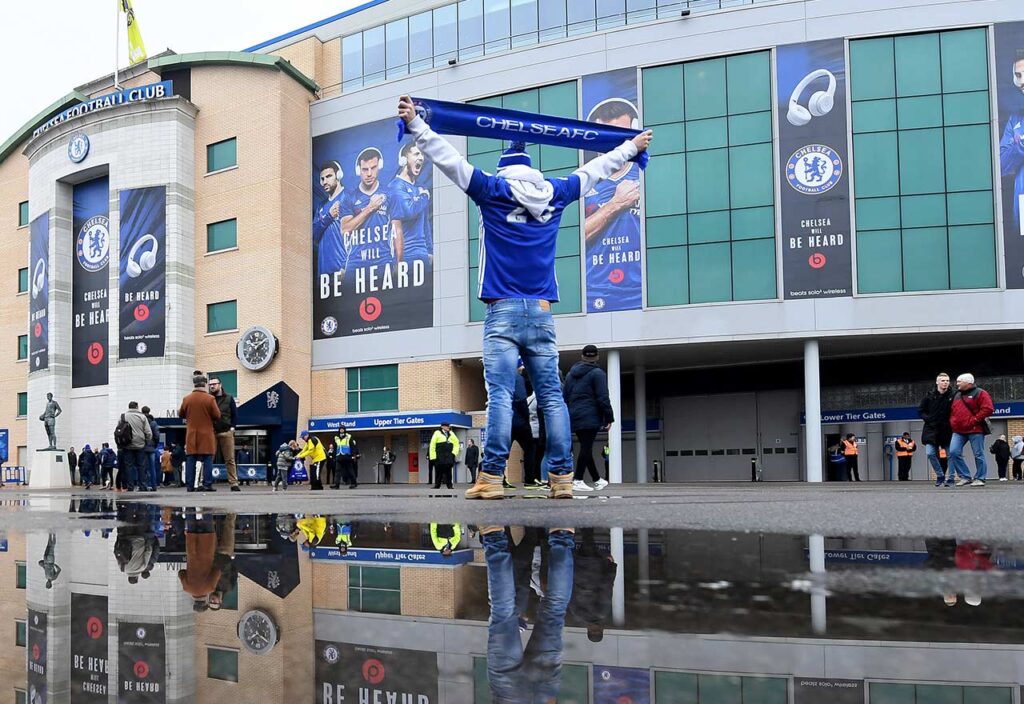 As a football club brand archetype, Chelsea ooze prosperity, status, and, generally, success. Under Thomas Tuchel, the London club seem to be on a path back to silverware, adding a second Champions League trophy to their name and look to be strong contenders for a seventh Premier League trophy.
With a rich blue colour palette in their branding and the majestic lion on their club crest, Chelsea as a football club play up to the prestige of their geographic surroundings; the average house price in SW3 sits between £1.2 and £2 million.
Football Club Brand Archetypes #6: Manchester City, the Creator
Pep Guardiola has transformed Manchester City into a dynamic, often unplayable side that have firmly cemented themselves amongst the world's best teams. The Creator archetype is daring and innovative; both these qualities can be attributed to the silky passing style that Guardiola has revolutionised Premier League football with.
City also fit the framework of the Ruler archetype with their immense wealth and metaphorical footballing luxury on and off the pitch, but from a technical perspective, they fit the Creator football club brand archetype perfectly. When you think of some of City's best players past and present – David Silva, Kevin de Bruyne, Sergio Aguero, Ederson, Phil Foden, and Yaya Touré amongst others – qualities of creation, vision, expression, and imagination are all intrinsically attached to these players.
Pep Guardiola and Manchester City have brought a new level and a new style of football to Britain. They are the Creator.  
Want to kick off your business career? Chat with Jack about your vision, and get the ball rolling.