Ex-Liverpool and Manchester City women's player Grace Vella is changing the football-business landscape for the better.
Women's football doesn't get the recognition it deserves. It is true that the game generates less money and that crowds tend to be smaller than in the men's game. But as a branch of the world game, women's football often goes under the radar. It's not just women's football on the pitch that isn't perhaps showcased as much as it should be, but also female representation in the game generally. Grace Vella is all about changing the reputation of women in the footballing world.
A talented footballer in her teens, Vella played alongside the likes of Toni Duggan and Nikita Parris. The pair have in fact gone on to play for England. She was on the books of Liverpool and Manchester City, signing with the latter at 17 before being released a year later. On the pitch, things never quite took off. Off the pitch, Grace has definitely made her mark.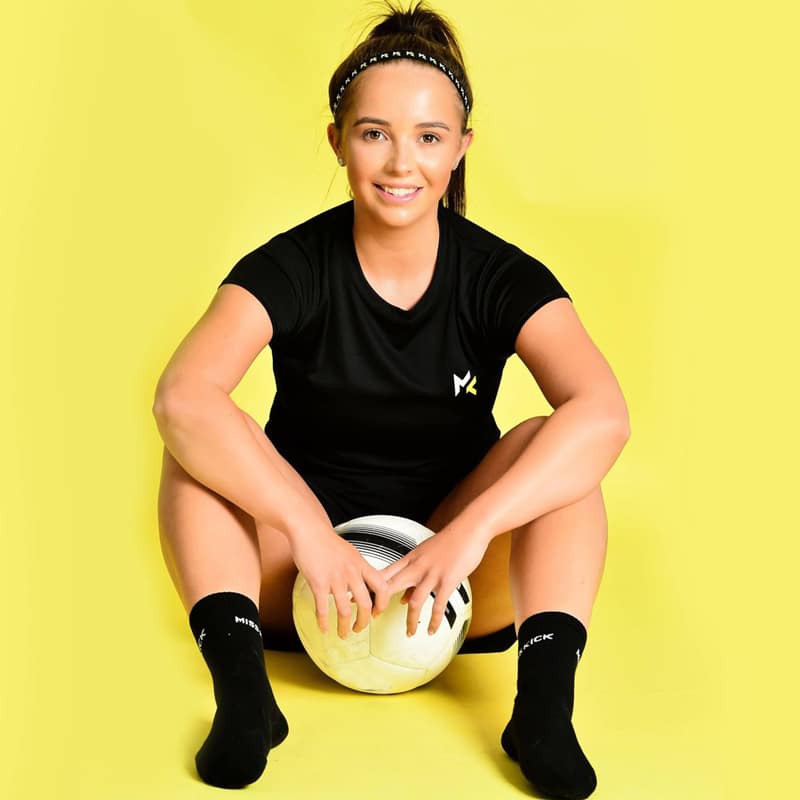 What began as an almost-novelty gift stall at her dad's football tournament became a fully-fledged business, backed by NatWest's accelerator programme providing Vella with around £150,000 in finance to grow the business in the space of a few years. But what exactly did Vella create? And how and why has she done it?
In the summer of 2018, Grace Vella founded what would become Miss Kicks. She was only 21 when she began changing the reputation of women in the footballing world.
In June of that year, Grace was nearing the completion of a psychology degree. Despite playing for the women's youth teams of Liverpool and Man City – making the reserve squad of the latter – Grace's on the pitch career was falling by the wayside. She therefore embarked on gaining academic qualifications from the University of Manchester.
However, throughout all of this, Grace felt that her future still lay in football and, after undertaking a period of volunteering work with a homeless charity, her heart began to wander back to its true love – football.
Grace began selling clothing products from a small stall at a local football tournament that her father organised once a year. Despite confessing that she had no real design experience, Grace Vella managed to sell over 170 t-shirts at the tournament under the brand name of 'Miss Kick'.
The premise of the products themselves immediately tackled the perception of female footballers. Slogans such as 'girls score goals' were emblazoned upon tops and seemed to quickly resonate with young women at the tournament. Upon its launch, Miss Kick became the UK's first female football brand, continuing to grow as time went on.
Thanks to the NatWest accelerator programme, Miss Kick has been able to raise funds to grow and champion more women in the footballing world.
With financial backing of around £150,000 secured, Miss Kick began to develop under Grace's guidance into a professional clothing brand. The company's website refers to Miss Kick as a 'movement to address these issues [that women experience in sports] and create social change in football and wider society'.
'Movement' is highlighted in bold on the site, making it clear what Miss Kick's underpinning aims are. The women's game has undoubtedly developed massively in the last ten years. To the point where the WSL has struck a deal with Sky Sports to become its principal broadcasting partner – but barriers, both social and practical, still stand in the way of female footballers.
The company rebranded over lockdown in 2020, and Vella and her team began working on a new range of products. Alongside clothing, however, Miss Kick has taken further steps to improve women's chances in the footballing world. The brand has founded a sister organisation, the Miss Kick Foundation, that reinvests a percentage of sales in the grassroots game.
What can we learn about branding from Miss Kick?
Miss Kick excels in branding in its own way. The company works on a familiar axis when it comes to brands in the sport and youth-oriented industries. Striking a chord by providing a 'solution' to challenge an embedded social issue, is the first thing that Miss Kick does well. It also empowers girls, and channels both Grace Vella's own passion for female representation in the game through fashion.
Miss Kick has a strong brand identity and a clear brand mission. This is reflected in their product range and brand outlook – for example, the Miss Kick foundation. Many a start-up could take a leaf of out Grace Vella and Miss Kick's book – and perhaps the wider footballing community should begin to shine a light on the women's game.
Let's champion women in the footballing world.
Want to kick off your business career? Chat with Jack about your vision, and get the ball rolling.