Leaving professional football can be tough, but starting a business is a great way to secure a purposeful financial future. 
---
What you'll learn in this article about your post-football business options:
• The different types of businesses you can set up
• How to start up a business
• The basics of branding: why is it important? 
---
'Retirement' is a funny word in football. Footballers tend to retire some thirty years before the 'ordinary' employee, albeit often with a starry reputation and a healthy bank account behind them. Your post-football business options as a footballer probably aren't the first thing on your mind when you bow out of your playing career.
There are also a lot of myths around retiring from professional football. Firstly, it's important to be clear that not all footballers are celebrity millionaires – even those who played at the highest level. Similarly, a career in football does not guarantee financial security in retirement if things take a turn for the worse.
In fact, the Premier League lifestyle that some footballers carry into retirement isn't always healthy when Premier League wages stop entering the bank account. Pension plans are offered by the PFA, but education around post-football options for footballers is still lacking.
And that's not even to mention the emotional tribulation that can stem from retirement. Too many ex-professional footballers have spoken of a struggle to adapt to a lack of routine, a feeling of purposelessness away from football, and, sadly for some, difficulties with alcohol and gambling.
When it comes to life off the pitch, we're not going to pretend that starting a business will provide a magic cure to all of those symptoms. However, what we are sure of – from first hand experience – is that business provides another path. One that opens a new perspective, and has strong potential to fill the void left behind by retirement from football.
Luckily, your post-football business options are varied, and we've created this brief guide to introduce you to starting a brand as a professional (or ex-professional) footballer.
What post-football business options are available to you?
Starting a business is pretty easy. It's nurturing, growing and expanding the business that is difficult.
Any of your post-football business options starts with an idea. People speak of 'lightbulb moments', but many of these great ideas never get off the ground due to a combination of fear, financial restraint, a lack of time, and a lack of guidance.
So, the first thing to do is to discuss your post-football business options – any ideas you've had so far and the area you're most keen to explore – with an expert who's been in your position before. JAX Branding has been there. 
Once an idea has been defined further, it's time to do some paperwork. There are a few different types of businesses that you can set up as a footballer, none of which require any money or business plan to found. 
---
We are for the people. We are for football. Check out JAX Branding's football manifesto to get a taste of what we're about.
---
A 'Sole Trader' is as it says in the name. You will be trading solely (alone). This means that you are the sole owner of the business. This type of company is much easier to set up than a private limited company. However, YOU are essentially the business, meaning that if things go wrong, you will be entirely liable for the debts of the business.
Another of your post-football business options is setting up a Private Limited Company. The company is owned by shares issued privately to chosen shareholders. These shareholders have limited liability; they will only be liable to pay up to the total amount of the reserve of the business should the company file for bankruptcy.
However, there's more to your post-football business options than filing details with the government. Your business is the administrative part of something much bigger – a 'brand' with a human-driven passion behind it.
In essence, your business is the organisation that makes up the 'frame' or the 'infrastructure' of the company. Your brand is the image and identity that the business portrays. Take Nike, for example. Nike, as a business, is the money it receives and pays out, its listing on the stock market, the staff it employs, and the stores that it owns. The brand is the 'Swoosh', the black and white colour palette, the 'Just Do It' slogan, and their digital assets, such as websites and social media accounts.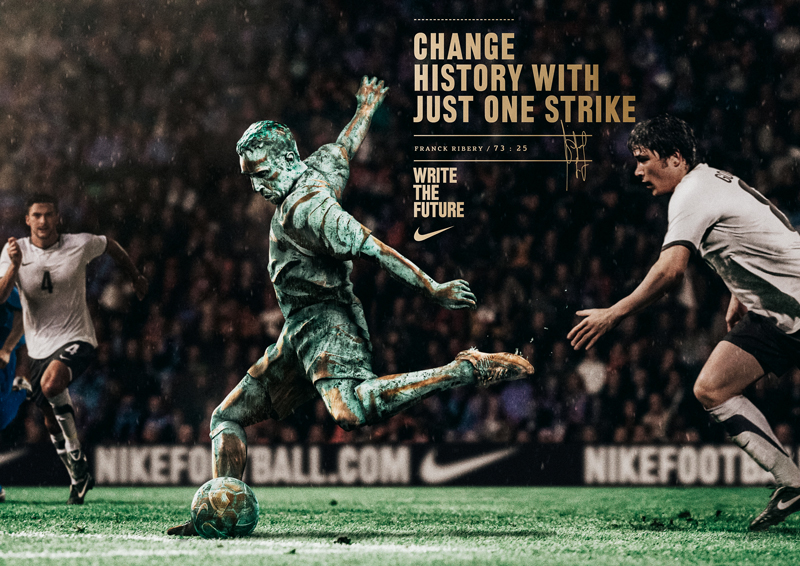 So, why is branding important?
Branding matters to any business, and even more so to a start-up. When it comes to your post-football business options, the 'feel' of your brand is just as important as the products or services you provide.
The importance of branding spans three key principles:
Consumer recognition
Consumer trust
Consumer loyalty
Given that a new business will be unknown to the market, you've got to connect with a customer on a deeper, more emotional level. On the visual side of branding, this can be achieved through messaging in imagery, colour and words.
On the practical side of branding, a well designed and easy-to-navigate website, a consistent general identity, and the ability to adapt to market factors will help your target consumer create a sense of trust. For a new brand, a consumer's trust is vital as it leads to loyalty; the financial foundation of any successful business.
Footballers starting businesses have a little extra help when it comes to exploring the branding side of their post-football business options.
A healthy social media following, as well as an on-pitch identity, can often contribute positively to create loyalty in the market. However, translating footballing popularity to business popularity isn't simple. It's always good to be guided into the corporate world by a team with experience, understanding, and proven methods. 
It's also a good idea to explore creating a unique identity for your business. This identity won't be connected to your on-pitch reputation, and can provide a refreshing break from the spotlight. Sometimes, brand new is better. Footballers like Mathieu Flamini, who founded GF Biochemicals, and Juan Mata, who founded CommonGoal, took this approach.
At JAX Branding, we believe that – either way – the most important part of exploring your-post football business options is doing it together with a team that, genuinely, gets it. We were in your position once. 
Want to kick off your football business career today? Chat with Jack, and start your journey.