Upon retirement, some footballers choose to go into business. Others decide that a more traditional career is for them. How do the latter become qualified for their new profession?
We believe that starting a business is a brilliant way for a footballer to find a new purpose in retirement. Leaving the professional footballing sphere and the routines that come with it can be difficult – and at JAX Branding, we totally understand this – so we want to help footballers find a new path. By putting business and football together, we help current and ex-footballers find meaning and other qualifications for life after football.
However, business isn't for everybody. As such, one avenue for footballers in retirement is to earn academic qualifications for life after football, should they wish to move into 'ordinary' paid employment – football-related or otherwise. Whether it be a degree, a diploma, or even a skills-based course, there are plenty of options out there that footballers may not be aware of.
Football is a very rewarding career in several ways. Yet, as is the nature of the academy system, many boys and girls will journey through their formative years with interrupted schooling that sits on the backburner given the sizeable time commitments required from the academy process. In the UK, as footballers move through the system, they tend to miss out on a formal set of qualifications.
For those who don't make it, this is problematic. For those who do, it's not so much of an issue. However, earning a professional contract doesn't make a player immune to injury or other circumstances that may lead to an early retirement. With this in mind, gaining qualifications for life after football is never a hindrance.
In this article, we take you through the different options available to footballers – past or present – looking to earn qualifications for life after football.
What's available to footballers looking to gain qualifications for life after football?
In the UK, the academic qualification that many white-collar professionals will gain is a bachelor's degree. This is normally a Bachelor of Arts (BA) or a Bachelor of Science (BSc), but can also include degrees such as a Bachelor of Laws (LLB) or a Bachelor's Degree in Medicine or Surgery (MBBS/BMBS).
These courses tend to be taken at university between the ages of 18-21, but there is no upper age limit on a degree course. Students who undertake a bachelor's degree over 21 are called mature students, but those who embark on graduate programmes post-21 are not considered mature students, and there is no age classification for them. Funding in the UK is frozen at £9250/year for a bachelor's degree, which can be paid in different ways depending on the type of finance the student is using.
Degrees in the UK for mature students can be undertaken in various formats. Traditional full-time study is one option, although this is likely unpopular/impossible for footballers or ex-footballers with existing responsibilities or family commitments. However, universities such as the Open University offer an enticing model. Students can study part time, fully online, fitting their degree fully around their working commitments.
The real question for many footballers is why? Why should a celebrated celebrity, already in a healthy financial situation, need a degree? Well, that's a good question. Some of the reasons why footballers look to gain qualifications for life after football are to:
Become minimally qualified for mainstream employment
Develop their skills in a certain field (for example, many ex-footballers going into broadcasting embark on journalism-type degrees in retirement)
Further a passion or hobby that had to be left behind due to football
Create purpose/give themselves something to do in retirement
Look more attractive to employers if moving away from the game
University degrees are not the only way to gain qualifications for life after football. There are, naturally, coaching courses available for those looking to move into that realm. Players' clubs tend to fund these as a player reaches their golden years, so it's always worth asking if there is a transition scheme at your club. Various diplomas can also be earned in technical studies, that are tailored towards a profession – for example in law, media, or finance.
Perhaps the type of study of the most interest to footballers is something called workplace learning, and we will discuss this further on in the article. For footballers aged 16-18 in the academy system, League Football Education provides apprenticeship services to clubs.
What can you do if you have no A-Levels (UK)?
Most people applying to university will need some form of academic qualification. This is normally, in the UK, three A-Levels, or a combination of A-Level and BTEC qualifications. These are used to meet entry requirements, which normally are either stated as UCAS tariff points (we'll come onto UCAS soon), or a combination of A-Level grades e.g. AAB, A*A*A*, BBC, ABB, etc.
Many footballers who have been taken out of the British education system will not have gained their A-Levels, Welsh Baccalaureate, Scottish Highers, or International Baccalaureate (IB). Internationally, other equivalent qualifications may not have been able to be achieved.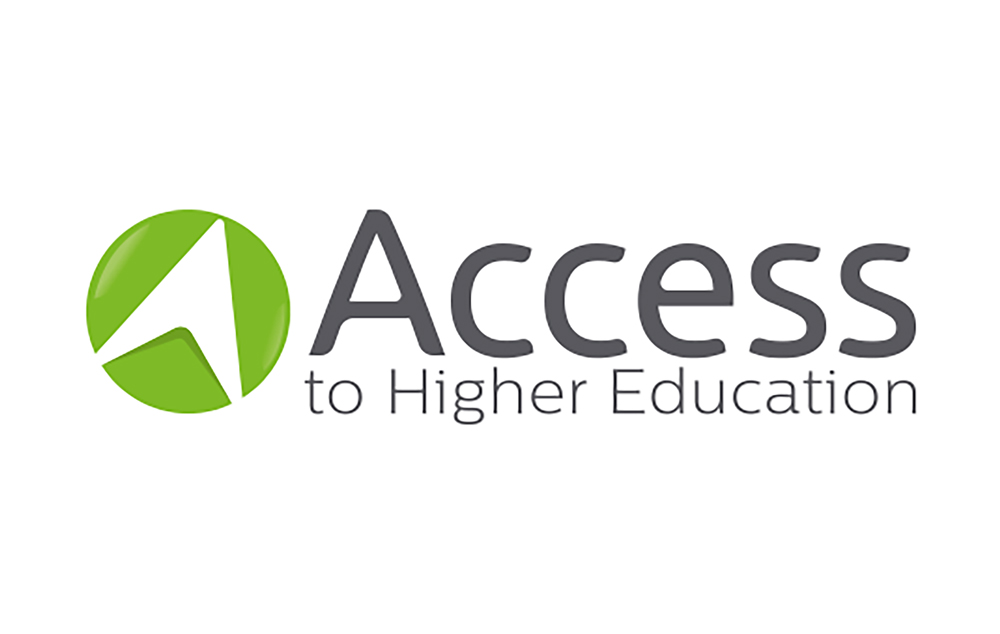 For footballers in the UK, there are two key pathways available to gaining the first set of qualifications for life after football. This can be done through the National Extension College, or Access to Higher Education. The former offers adults the opportunity to sit GCSE and A-Level qualifications, amongst others. The latter offers diploma courses that are equivalent to A-Levels and will qualify you for either a foundation year course into a full bachelor's degree, or straight into a bachelor's degree.
Given the circumstances of an application to university for footballers looking for qualifications for life after football, work experience and personal circumstances are critically evaluated by universities. As such, an offer will not necessarily be strictly based on the typical qualifications an 18-year-old school student would need to possess.
How do you actively pursue qualifications for life after football, and which players have done this before?
Ex-Liverpool goalkeeper Simon Mignolet is known to be one of football's cleverest players, with a degree in political science to his name and a coffee shop chain under his ownership. Manchester City's Rodri is known to be currently pursuing a business-related degree, and Vincent Kompany earnt a prestigious MBA during his playing career. Ex-West Ham and West Brom manager Slaven Bilic has a law degree to his name that he completed as a young player.
To actively pursue qualifications for life after football, players firstly need to assess their current qualifications, and begin searching for any 'top-up' programmes that could be required to attend university. This can be done by scouring the National Extension College/Access to Higher Education websites, or simply by contacting the university closest to their club or home. It's important to keep in contact with your club's player liaison officer, or somebody in that type of role, when doing this, in order to access the necessary support.
It is likely that footballers will be looking for part-time study programmes, as well as facing a selection of other factors that could impact their education. Therefore, it would be advisable to contact universities directly. Once that has happened, a player may well be directed towards UCAS – the University and Careers Admissions Service – which handles all typical applications to higher education in the UK.
But, if traditional qualifications don't take your fancy, or mainstream employment seems a little too mundane, then why not take that leap and start a business? When it comes to creating a powerful, beloved, beautiful brand, JAX Branding is by your side.
Want to kick off your business career? Chat with Jack about your vision, and get the ball rolling.