It's undeniably important for footballers to expand their interests outside of the beautiful game to secure their financial future. Yet players taking these steps are often subject to criticism. Why?
Footballers who become businessmen or women are smart. That goes without saying. It's not necessarily that they have more business acumen or academic intelligence than other professional players, but footballers who become business peopl are prime examples of the rewarding post-playing career that can be enjoyed when the right steps are taken.
Yet these players can be subject to criticism from the media, from fans, and even from their own managers. Football as a profession, is one that requires unimaginable levels of dedication from an early age. Once players pull on the shirt of a club, they have a responsibility to put their heart and soul into their on-pitch performance.
Naturally, footballers' salaries place them under extreme scrutiny. The privileged lifestyles that many footballers lead mean that they have an added duty to give something back to the millions of fans who follow them up and down the country, week in, week out. Therefore, when a footballer appears to engage in activities outside of the beautiful game, they can be portrayed as 'distracted' or 'uncommitted'.
However, most of the time this simply isn't true. Yes, footballers who become businessmen need to balance their external affairs with their footballing career. But we should question why some face more criticism than others, how players approach a business career, and why it is absolutely necessary for them to think about their post-playing days. In this article, we'll be busting some myths about footballers who become businessmen.
Myth #1 – Footballers who become businessmen get distracted from their on-pitch responsibilities.
The above myth is perhaps the most common criticism thrown at footballers who become businessmen. It is true that starting a business requires dedication and sacrifice. For a 'normal' entrepreneur, the risk associated with starting a business is somewhat incomprehensible. People sometimes do lose savings, homes and more by starting a business.
The 'risk' debate still applies to footballers who become businessmen. Arguably, there is less risk involved due to footballers' financial capabilities, However, it is certainly true that the financial affairs of many footballers lend themselves to reducing the hands-on role footballers have to play in the forming of their businesses.
In the modern day, the role of agencies in business has never been more prevalent or productive. Businesses such as JAX Branding can be used as an outsource for footballers to build the business's entire 'face' – its brand. Consultancies can improve efficiency, marketing and advertising agencies deal with promotion, and strategical agencies can help build infrastructure. That's not to mention the countless accountancy, legal, and other firms that can weigh in on the process.
In summary, your favourite footballer may financially support the brand that has their face all over it. However, it is increasingly unlikely that they play a day-to-day role in running it. In other words, the footballer (as a majority shareholder in their business) will still be at training every day. They won't be missing games to go and promote their business.
Does it look like Cristiano Ronaldo, David Beckham, or Robert Lewandowski are distracted by their businesses? Poor form on the pitch is an inevitable part of football, and seldom has anything to do with external interests.
As we've mentioned, footballers do have the luxury of, generally, being able to afford to delegate and outsource tasks to build their brands. This means that they can, simply, focus on their football, and solely act as executive decision makers in their business.
Myth #2 – All footballers earn enough money to never have to work again – footballers who become businessmen are just greedy.
There are a few myths that we have to combat here. Firstly, it should be recognised that footballers in League One, Two, and even the Championship, earn nowhere near the mind-blowing figures enjoyed by those who play in the Premier League.
Whilst salaries across the professional football pyramid, preceding the Premier League, are generally healthy – the highest earner in League Two still makes some seven times more than the national average at around £250,000 per annum – they seldom reach the millions, even in League One. By no means are average salaries across the professional game in England low, but they aren't enough to sustain players who retire at half the average age of an urban professional.
It's important to remember that footballers do not earn their large salaries for multiple decades. A Premier League footballer will earn the proverbial 'megabucks' for, on average, ten years. This can be more, and also can be a lot less. Football is unpredictable, with injuries a consistently pressing anxiety on players' minds.
Being forced out of the beautiful game through unforeseen circumstances doesn't only damage players' mental health through a loss of routine, and more. It risks an early severance of a contract that, within a decade, will no longer bankroll a footballer and their family for life.
Similarly, it is only natural for those on large salaries to enjoy lifestyles reflective of this. Once a footballer's career ends, their lifestyle doesn't vanish. It is entirely necessary to find a continuous income to sustain such a lifestyle, if applicable, and to ensure a financial future for themselves and their children. Footballers who become businessmen create security. They also give themselves something stimulating and fulfilling to work on over their non-playing career – having nothing to do for fifty years really isn't much fun!
Myth #3 – Starting a business is too difficult for a footballer who has no schooling or qualifications
Ending a footballing career brings a lot of challenges. Most top-level footballers have 'celebrity' credentials – to an extent at least. Media work or coaching are perhaps the two most common avenues that ex-footballers go down. Some also dabble in advertisement and sponsorship. Or, if you're Eric Cantona, full on film acting.
Yet, many footballers end up promoting products that they simply don't believe in. That's not to say that they're solely following the money. Yet, footballers are in a unique position when it comes to business. They tend to have sizeable financial backing, and also an established 'audience' online and in real life. This means that they can start out with something of a competitive advantage and find themselves a good position to start their own brand, rather than promote somebody else's.
The nature of a footballing career means that many footballers who become businessmen don't have formal qualifications, such as a degree. The academy system revokes this opportunity in some ways. Naturally, this can create problems for those who don't make it.
But here's the thing. Below are six entrepreneurs who have one thing in common: they have no university degree.
Daniel Ek (Founder, Spotify)
Sir Richard Branson (Founder, Virgin Group)
Lord Sugar (Founder, Amstrad, Ex-Chairman of Tottenham Hotspur FC, Host of The Apprentice UK)
Walt Disney (Disney Entertainment)
Steve Jobs (Founder, Apple)
Henry Ford (Ford Motors)
Footballers are in a fantastic position to build a business. The above names will never ever need a university degree (or didn't, in the case of Jobs, Ford, and Disney). To add to that list, Mark Zuckerberg and Bill Gates dropped out of Harvard (that's right, Harvard) to pursue their business dreams.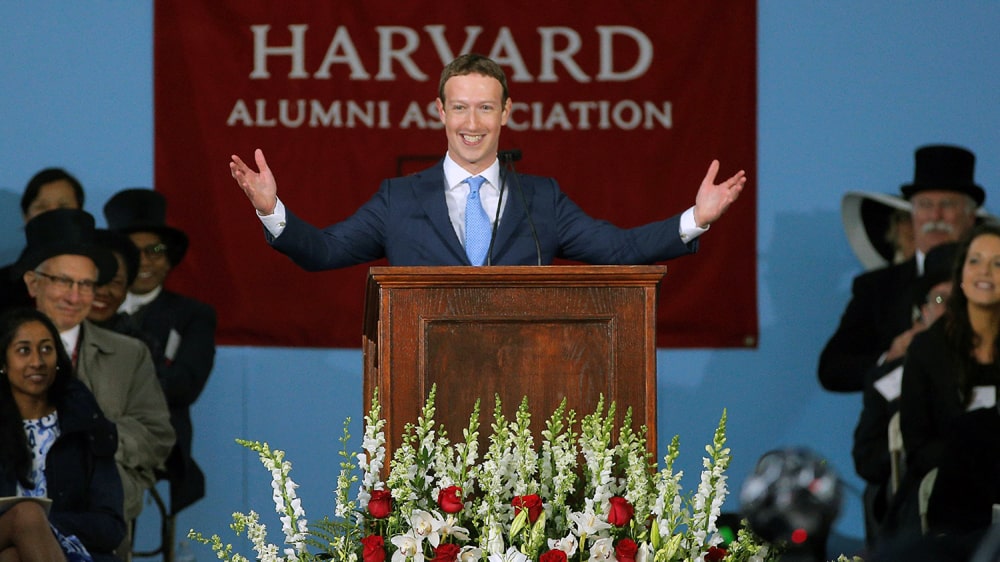 The beauty of business in the modern day is that one can set up a multi-million pound venture, quite literally, on their mobile phone. The 21st century has seen a record number of teenage entrepreneurs, who have nowhere near the stature or access to funding that footballers who become businessmen enjoy, become successful. It has never been so easy to set up a business.
That's not to say that business is an easy ride. There are turbulent, tough times. Risk is high, and there is no guarantee that your venture will succeed – footballer or not. But footballers who become businessmen have the opportunity to further their legacy, evolve their image, and do even more incredible things than they've already done. The tools to do it are, often, ample, and have never been more accessible than they are today.
But the foundation of the world's most successful businesses – football or not – are distinctive, bold, emotionally engaging brands. JAX Branding will leverage your growth by building a powerful starting block – a beautiful, beloved brand for your business. Get in touch today and start your journey.
Want to kick off your business career? Take the Football Archetype quiz, and get the ball rolling. Seriously, take it.