Life after football can be difficult to adjust to for players moving away from the beautiful game, but, as they say, all roads lead to Rome…or perhaps more appropriately, the business world.
Footballers, in their own right, are brands in themselves. Living, breathing brands. Just look at Cristiano Ronaldo, David Beckham, Gary Neville. The examples are more widespread than you may think. Life after football doesn't have to be one that leaves you at a loss. Moving into business is a great way to utilise your existing fanbase. It also teaches you to be smart with money in 'retirement'. Plenty have done it before you, and plenty are to come.
The sectors that footballers go into when it comes to life after football are vast. Although many players like to stay within football in some form, others explore the endless variety of industries ready to be invested in. From cooking to charity, and tech to talent, the opportunities are expansive.
We've compiled a list of ten footballers from different backgrounds, careers and levels of the game who have taken life after football in their stride by moving into business.
At JAX Branding, we help you take that step.
#10 – Gennaro Gattuso
A few months ago, we wrote a small Instagram post about Gennaro Gattuso. But it wasn't to do with Gattuso's midfield wizardry. Oh, no. We were focusing on the 'non-footballing' Gattuso. When he was a child, Gattuso's lifelong dream was not that of entertaining thousands in the world's biggest football matches. It was fishing.
In 2013, Gattuso and his friend Andrea Bianchi opened a fish shop and restaurant in Italy. Despite Italy's saturated culinary scene, the venture is still going today – eight years later. Gattuso's venture proves that, often, following your passion will naturally bring success, no matter how abstract it is!
#9 – Mathieu Flamini
Mathieu Flamini's life after football has allegedly made him more money than his actual footballing career. Despite playing for the likes of Arsenal and AC Milan, Flamini is reported to have amassed quite a fortune from his business venture, GF Biochemicals.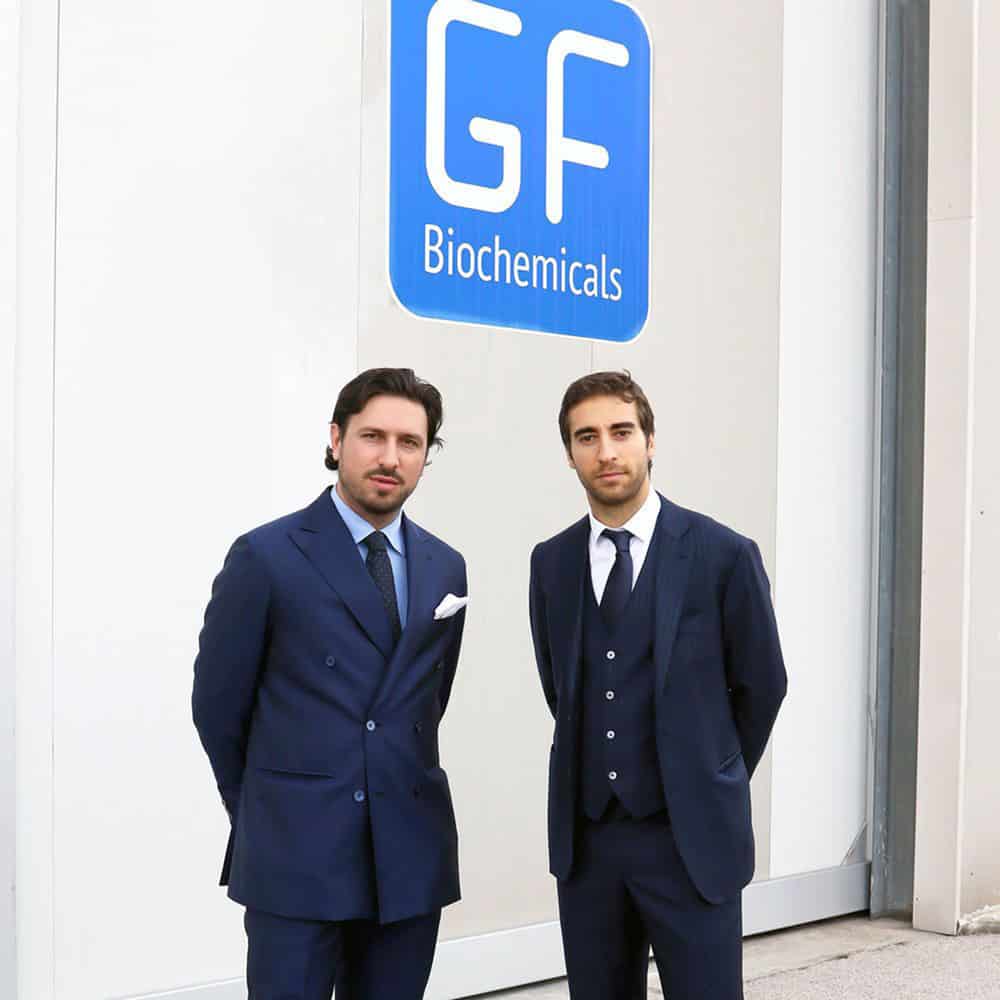 Named after Flamini and his business partner Pasquale Granata, GF Biochemicals is a good example of a 'progressive business'. They aim to find sustainable solutions to oil-based products for the benefit of the planet. Flamini is also involved in a performance supplements brand called 'Unity', in association with ex-teammate Mesut Ozil.
If there's anybody who understands life after football, it's Mathieu Flamini.
#8 – Andrea Pirlo
There can be no arguing against the fact that Andrea Pirlo is football's most stylish man. In stereotypically Italian fashion, Pirlo's main business interests lie in fashion and wine. Pirlo owns a vineyard in Italy – and a rather successful one, too. But, his earliest business venture was through his father's metal trading company, Elg Steel.
A shareholder to this day, Pirlo has also expanded his interests into the wine industry. His vineyard is in fact rather successful, selling some 15,000-20,000 bottles a year. The Juventus legend has been involved in range of clothing campaigns, with a collaboration with Brunello Cucinelli well documented last year.
#7 – Phillip Lahm
Although Lahm's business dealings aren't as well documented as some of the others on our list, the ex-Bayern Munich stalwart right back has a keen eye for the corporate world, and arguably took one of the biggest steps out of all the footballers in our list when he acquired a majority shareholding in health food company Schneekoppe.
Having bought into the company a few years earlier, Lahm took overall control of Schneekoppe Nutrition GmbH in 2018. Schneekoppe produce organic foods such as muesli and other nutritional products, and are one of Germany's most recognisable brands.
#6 – Christian Fuchs
Christian Fuchs's branding is rather ingenious. Now playing for Charlotte FC in the MLS, Fuchs rose to true fame with Leicester City during their Premier League conquest in 2016. Playing on the expletive phrase 'no f*cks' given, Fuchs tapped into the power of social media and virality with a hashtag that, quite literally, went viral.

'#NoFuchsGiven' was quickly promoted online through Soccer AM and collaborations with popular Youtubers such as Woody and Kleiny. Funny videos such as Fuchs and ex-Leicester teammate Robert Huth doing challenges promoted the brand's presence, which has evolved into a clothing line portraying a 'be yourself' message. The company has recently expanded into alcoholic drinks.
#5 – Clarence Seedorf
It's another legendary midfielder who comes in at fifth on our list; the Netherlands' Clarence Seedorf. Playing for the likes of Real Madrid and AC Milan, Seedorf was considered one of the best midfielders of the modern age in the early 2000s. Whilst it was on the pitch that the Dutchman made his mark, his life after football has also been fruitful.
A speaker of six languages, Seedorf was once quoted as saying 'business is my PlayStation' with regard to how he likes to spend his free time. It seems as if he has made the right choice, too. Owner of the Japanese restaurant chain Finger's – which he became during his playing days – Seedorf also dabbles in sports management.
#4 – Gary Neville and Ryan Giggs
Gary Neville and Ryan Giggs have spent a considerable amount of time together both in and out of football. Making investments close to home, the pair were part of the 'Class of 92' consortium who bought Salford City in 2014 – now a League Two club. In 2013, Neville and Giggs founded GG Hospitality, the holding company of their subsequent ventures – including Hotel Football in Manchester, and Café Football in Stratford, London.
Neville also founded University Academy 92, an institute aiming to provide broader degrees for young people who would not traditionally have gone onto higher education.
#3 – Zlatan Ibrahimovic
Maverick Swede Zlatan Ibrahimovic is one of the most infamous footballing legends of all time. Although Ibrahimovic is still playing, he is actively involved in business in a multitude of different forms. Life after football may still be a little way away for Zlatan (who is still going strong at 39) but he has ensured that he'll be kept busy with his investments.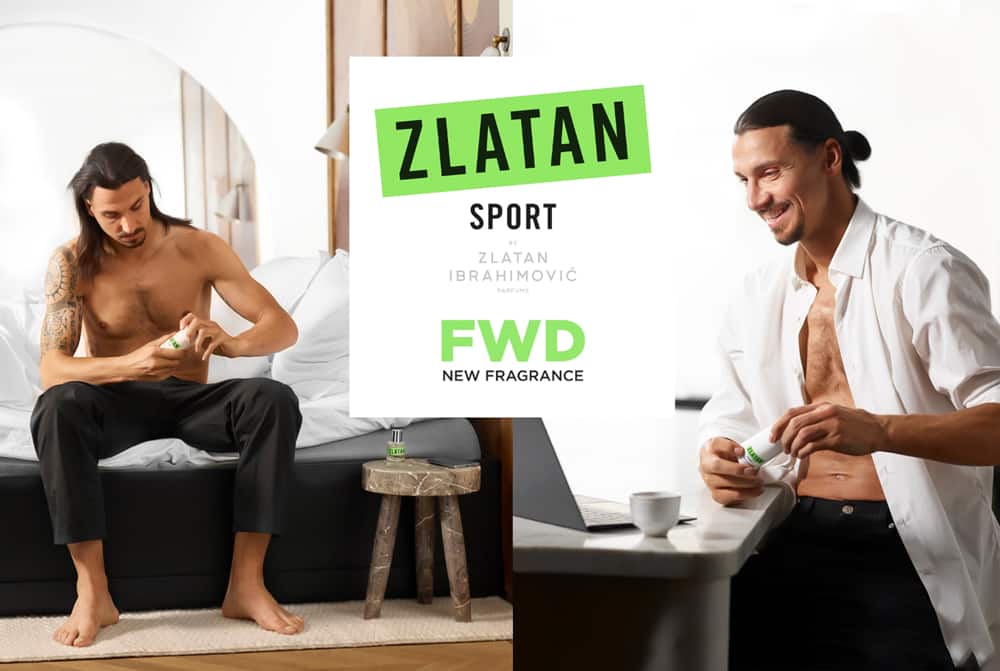 In 2019, Zlatan purchased 23.5% of the shares in Swedish side Hammarby IF, a move which angered fans of his boyhood club Malmo FC. Other ventures have included a fragrance brand, although his website and branding are a little underdeveloped.
#2 – Cristiano Ronaldo
Cristiano Ronaldo is more than a footballer. He's essentially a living, breathing brand who most definitely doesn't need to worry about life after football. Ronaldo's talent is supreme, but he has also positively manipulated the cards he has been dealt – namely a photogenic face and unwavering coolness. Underwear, jeans, cars, hotels and aftershaves all sit under the iconic CR7 brand – one that does, at the moment, seem timeless.
#1 – David Beckham
Whereas Cristiano Ronaldo is a living, breathing brand, David Beckham is practically a living, breathing conglomerate. Inter Miami, Salford City and the David Beckham academy all continue his footballing legacy. Away from the beautiful game, you name it, Beckham has done it.
Partnerships with PepsiCo, Disney, Sky and EA Sports are only a few of the countless brand deals that Beckham and his wife, ex Spice Girls member Victoria, have participated in. A visit to Afghanistan to support troop morale, as well as a prominent role in the London Olympics, have seen Beckham become the ultimate metrosexual statesman in so many ways.
No business succeeds, however, without a powerful brand behind it. Get in touch with JAX Branding to put your plan for life after football into action.
Want to kick off your business career? Chat with Jack about your vision, and get the ball rolling.