Life after football can be difficult to adjust to for players moving away from the beautiful game, but, as they say, all roads lead to Rome…or perhaps more appropriately, the business world.
Footballers, in their own right, are brands in themselves. Living, breathing brands. Just look at Cristiano Ronaldo, David Beckham, Gary Neville. The examples are more widespread than you may think. Life after football doesn't have to be one that leaves you at a loss. Moving into business is a great way to utilise your existing fanbase. It also teaches you to be smart with money in 'retirement'. Plenty have done it before you, and plenty are to come.
The sectors that footballers go into when it comes to life after football are vast. Although many players like to stay within football in some form, others explore the endless variety of industries ready to be invested in. From cooking to charity, and tech to talent, the opportunities are expansive.
We've compiled a list of 22 footballers from different backgrounds, careers and levels of the game who have taken life after football in their stride by moving into business.
At JAX Branding, we help you take that step.
#22 – Pele
It's only right to start with one of the most legendary players that the world has ever seen. Brazilian superstar Pele has his own charitable foundation – aptly named the 'Pele Foundation' – and has made goodwill work a key part of his life after football. In 1994 Pelé was appointed a UNESCO Goodwill Ambassador, and in 2012 UNESCO awarded Pelé with the 'Children in Need' Award.

It's not only charity that Pele has ventured into, however. He also has a range of bestselling Latin-American coffee, called 'Cafe Pele' in his portfolio. However, the Washington Post alleged that due to a 'bad deal', Pele actually sees little financial benefit from this.
#21 – Marc Pugh
Marc Pugh is the perfect example of how to turn your passion into profit.
And he did it twice. First, by chasing his dream of becoming a professional footballer, he made his way through the Conference League all the way up to the Premier League.
His hard work, winning mentality and proper nutrition helped him play over 500 official games. He also stayed injury-free for most of his career.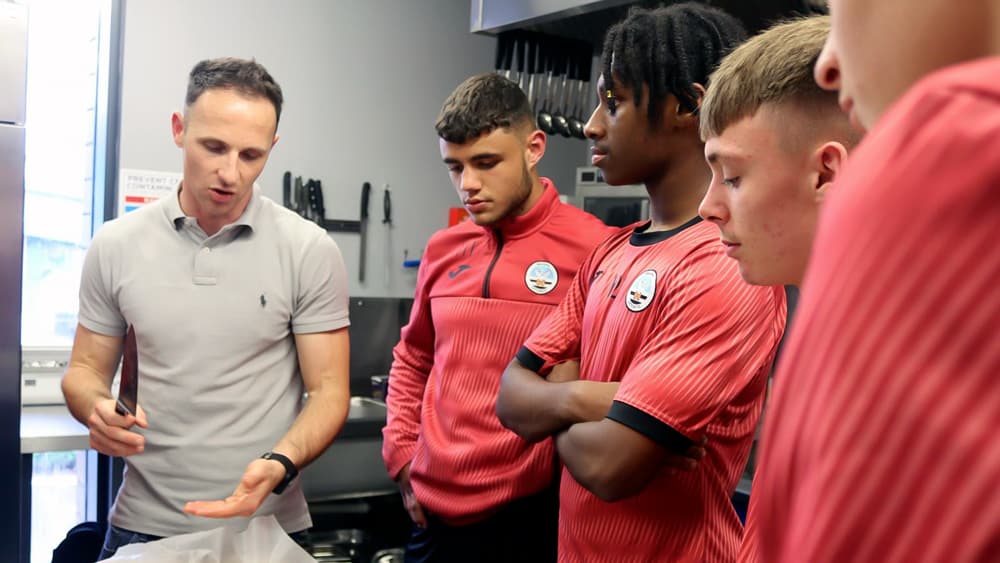 It was the passion for cooking and nutrition that became his post-football source of income. Marc Pugh aka The Foodie Footballer is now an online health coach, runs workshops for football clubs and works with clients one-on-one through his own app.
#20 – Raheem Sterling
Tricky winger Raheem Sterling has forged a side hustle in the clothing market, with his brand Sixteen Ninety Two a great example of Sterling's preparations for life after football. The brand is deeply rooted in his Jamaican heritage, taking its name from the year that the island of Jamaica was devastated by a huge earthquake.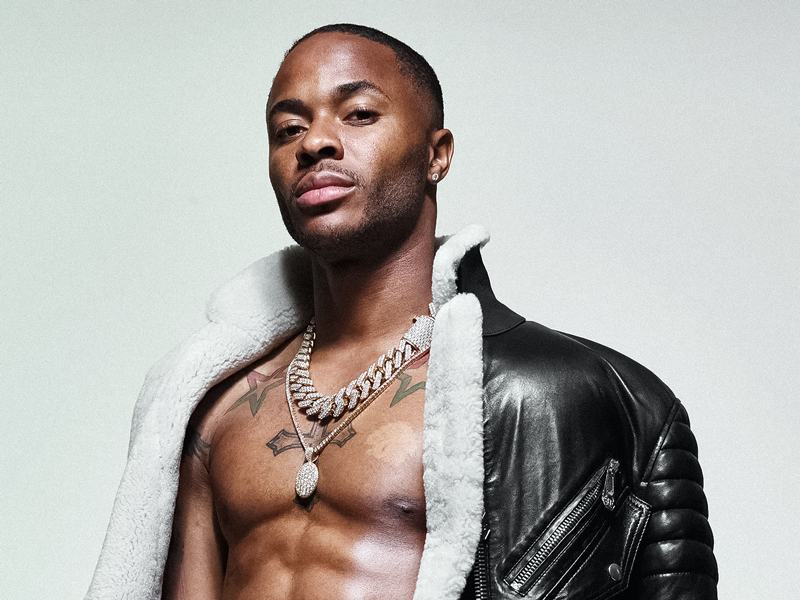 The brand sells premium-priced garments all in line with Sterling's own contemporary fashion style.
#19 – Gerard Pique
Gerard Pique is not only one of the best centre backs to have graced the footballing world over the last twenty years, but is also a pretty savvy football entrepreneur. His main investment is in Kosmos Global Capital (through his private investment portfolio Kerad Holdings). Kosmos is a sports and media holding company that aims to bring audiences closer together through innovation in the media space. The company comprises Kosmos Tennis, Kosmos Studios, and Kosmos Football – the latter holding a controlling stake in Spanish side FC Andorra.
It seems like, alongside his marriage to pop superstar Shakira, Pique is set for life after football.

#18 – Sergio Aguero
One of the biggest disappointments in football over the past year has been the forced retirement of Argentine striker Sergio Aguero. Aguero, 33, is the CEO of KRU Esports – an Argentinian gaming team.
Aguero's venture is one that proves that life after football doesn't have to follow the typical business paths that many footballers choose to go into. Whereas fashion, media, and food seem to be key areas of interest for entrepreneurial footballers, Aguero's Esports venture is all the more unique.

#17 – Oliver Kahn
Oliver Kahn. Goalkeeping Extraordinaire. Maverick Extraordinaire.
CEO of Bayern Munich, with an MBA from the Privatuniversität Schloss Seeburg under his belt, Kahn has made a seamless transition from football on-the-pitch to football off it.
Succeeding Karl-Heinz Rummenigge in July 2021, Kahn's intimate knowledge of the club and his promise to retain the 'open door' policy of his predecessor implies a strong, personal style of leadership that Kahn practices at Bayern. With the Bavarian club on track for a tenth consecutive Bundesliga title, it appears that Kahn is just as capable leading a team to glory off the pitch as he is on it.
#16 – Edwin van der Sar
Sticking with goalkeepers-turned-businessmen, ex-Manchester United goalkeeper Edwin van der Sar took the reins as CEO at Ajax – one of his other former clubs – in 2016, after a stint as the club's marketing director. In his life after football, van der Sar's football business acumen is established in raw experience rather than qualifications. It doesn't appear that van der Sar has any formal degree, unlike Kahn.
That being said, Ajax have remained a European footballing powerhouse. The club continues to churn out exciting young players at an impressive rate, and it's likely that van der Sar's leadership of the club is conducive to this.
#15 – Harry Kane
As well as owning a holding company that manages his commercial interests, HK28, Harry Kane seems to be equally prolific on and off the pitch when it comes to investments. He is also a listed director of Edward James Investments LTD, with recent Companies House documents revealing that the company holds £10 million in investment properties.
#14 – Mesut Ozil
Mesut Ozil's footballing generation is the next on its way out of active football. As such, planning for life after football has become key for players like the German midfielder. As well as being an undoubtedly talented player who perhaps never quite got the rub of the green, Ozil has also been noted for his charity work.
However, Ozil has most definitely been successful in his for-profit work, too. His streetwear brand, M10, turned over £1 million in its first year, and the German also has investments in cosmetics brands, a chain of coffee shops, and is about to launch his own football boot brand in South East Asia.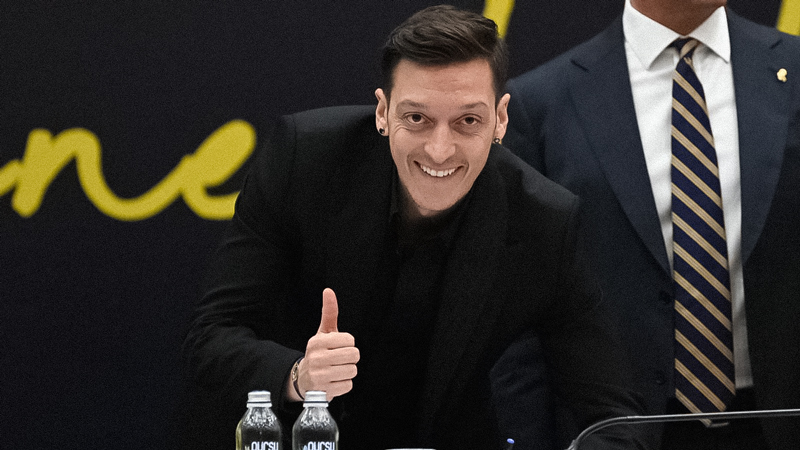 According to press reports, 'Ozil has become Global Creative Director of Football at Concave Asia and the footwear will be manufactured in the company's Indonesia HQ near Jakarta'. As far as being an entrepreneurial footballer goes, Ozil is an example for all players. Life after football shouldn't be a problem for him!
#13 – Lukas Podolski
Like Ozil, german forward Lukas Podolski has a varied and fairly eclectic mix of corporate dealings. Beginning with his foodie ventures, Podolski owns a string of chique kebab shops across Germany under the brand 'Mangal Doener'. His gastronomic investments span the entire food spectrum, with the kebab venture balanced out nicely by a range of superfood smoothies branded 'MYSHOT'.
Ice cream is also on the menu for Podolski. With his life after football seemingly very much rooted in the food industry, 'Ice Cream United' was created out of a joint venture between Podolski and ice cream supremes the Gaier family, who actually founded Germany's very first ice cream parlour back in the 1950s.

Away from food, Podolski also owns a streetwear brand called 'Strassenkicker', which translates to 'Street Football' in English.
---
We are for the people. We are for football. Check out JAX Branding's football manifesto to get a taste of what we're about.
---
#12 – Lionel Messi
The world's greatest footballer isn't just a wizard on the pitch. Lionel Messi's celebrity status has guaranteed him a life after football in which money will be no object, however that doesn't mean that the Argentine has shied away from investing in business interests for life after football.
Alongside merchandise ranges and hotels, the most interesting venture in Messi's portfolio is the Messiverse. In August 2021, Messi launched a range of NFTs with Ethernity, an NFT market. This venture is perhaps the riskiest on our list, but undoubtedly the most innovative – and has the potential to make Messi astronomical sums in the future.

#11 – Ryan Bertrand
Ryan Bertrand may not be as big a name as Lionel Messi, but his business acumen is amongst football's top tier. Bertrand has been preparing for life after football with a string of different ventures. In 2015, he launched the innovative FinTech startup 'Silicon Markets'.
Despite being an online forex trading platform at its most basic, Silicon goes further than that. Its technologies allow users to create custom trading algorithms and strategies to trade with, and the company has partnered with several reputable brokers.
#10 – Gennaro Gattuso
A few months ago, we wrote a small Instagram post about Gennaro Gattuso. But it wasn't to do with Gattuso's midfield wizardry. Oh, no. We were focusing on the 'non-footballing' Gattuso. When he was a child, Gattuso's lifelong dream was not that of entertaining thousands in the world's biggest football matches. It was fishing.
In 2013, Gattuso and his friend Andrea Bianchi opened a fish shop and restaurant in Italy. Despite Italy's saturated culinary scene, the venture is still going today – eight years later. Gattuso's venture proves that, often, following your passion will naturally bring success, no matter how abstract it is!
#9 – Mathieu Flamini
Mathieu Flamini's life after football has allegedly made him more money than his actual footballing career. Despite playing for the likes of Arsenal and AC Milan, Flamini is reported to have amassed quite a fortune from his business venture, GF Biochemicals.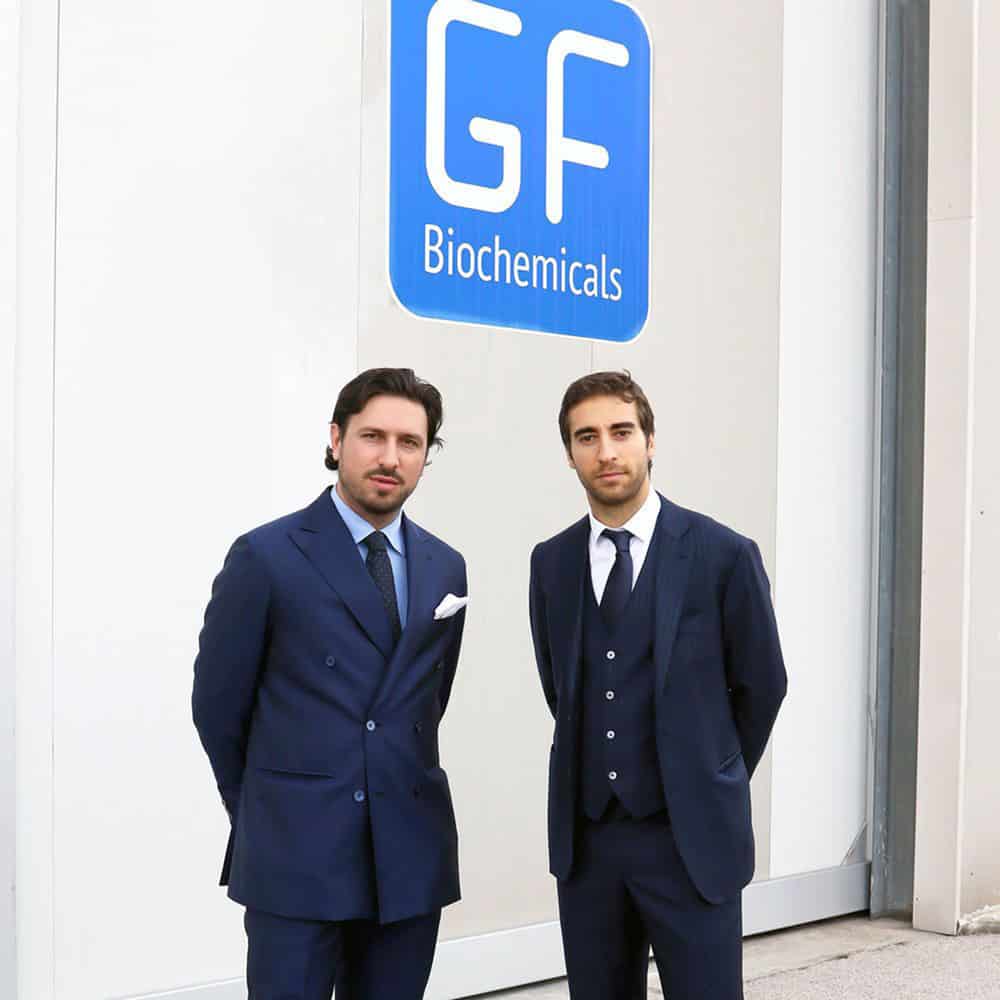 Named after Flamini and his business partner Pasquale Granata, GF Biochemicals is a good example of a 'progressive business'. They aim to find sustainable solutions to oil-based products for the benefit of the planet. Flamini is also involved in a performance supplements brand called 'Unity', in association with ex-teammate Mesut Ozil.
If there's anybody who understands life after football, it's Mathieu Flamini.
#8 – Andrea Pirlo
There can be no arguing against the fact that Andrea Pirlo is football's most stylish man. In stereotypically Italian fashion, Pirlo's main business interests lie in fashion and wine. Pirlo owns a vineyard in Italy – and a rather successful one, too. But, his earliest business venture was through his father's metal trading company, Elg Steel.
A shareholder to this day, Pirlo has also expanded his interests into the wine industry. His vineyard is in fact rather successful, selling some 15,000-20,000 bottles a year. The Juventus legend has been involved in range of clothing campaigns, with a collaboration with Brunello Cucinelli well documented last year.
#7 – Phillip Lahm
Although Lahm's business dealings aren't as well documented as some of the others on our list, the ex-Bayern Munich stalwart right back has a keen eye for the corporate world, and arguably took one of the biggest steps out of all the footballers in our list when he acquired a majority shareholding in health food company Schneekoppe.
Having bought into the company a few years earlier, Lahm took overall control of Schneekoppe Nutrition GmbH in 2018. Schneekoppe produce organic foods such as muesli and other nutritional products, and are one of Germany's most recognisable brands.
#6 – Christian Fuchs
Christian Fuchs's branding is rather ingenious. Now playing for Charlotte FC in the MLS, Fuchs rose to true fame with Leicester City during their Premier League conquest in 2016. Playing on the expletive phrase 'no f*cks' given, Fuchs tapped into the power of social media and virality with a hashtag that, quite literally, went viral.

'#NoFuchsGiven' was quickly promoted online through Soccer AM and collaborations with popular Youtubers such as Woody and Kleiny. Funny videos such as Fuchs and ex-Leicester teammate Robert Huth doing challenges promoted the brand's presence, which has evolved into a clothing line portraying a 'be yourself' message. The company has recently expanded into alcoholic drinks.
#5 – Clarence Seedorf
It's another legendary midfielder who comes in at fifth on our list; the Netherlands' Clarence Seedorf. Playing for the likes of Real Madrid and AC Milan, Seedorf was considered one of the best midfielders of the modern age in the early 2000s. Whilst it was on the pitch that the Dutchman made his mark, his life after football has also been fruitful.
A speaker of six languages, Seedorf was once quoted as saying 'business is my PlayStation' with regard to how he likes to spend his free time. It seems as if he has made the right choice, too. Owner of the Japanese restaurant chain Finger's – which he became during his playing days – Seedorf also dabbles in sports management.
#4 – Gary Neville and Ryan Giggs
Gary Neville and Ryan Giggs have spent a considerable amount of time together both in and out of football. Making investments close to home, the pair were part of the 'Class of 92' consortium who bought Salford City in 2014 – now a League Two club. In 2013, Neville and Giggs founded GG Hospitality, the holding company of their subsequent ventures – including Hotel Football in Manchester, and Café Football in Stratford, London.
Neville also founded University Academy 92, an institute aiming to provide broader degrees for young people who would not traditionally have gone onto higher education.
#3 – Zlatan Ibrahimovic
Maverick Swede Zlatan Ibrahimovic is one of the most infamous footballing legends of all time. Although Ibrahimovic is still playing, he is actively involved in business in a multitude of different forms. Life after football may still be a little way away for Zlatan (who is still going strong at 39) but he has ensured that he'll be kept busy with his investments.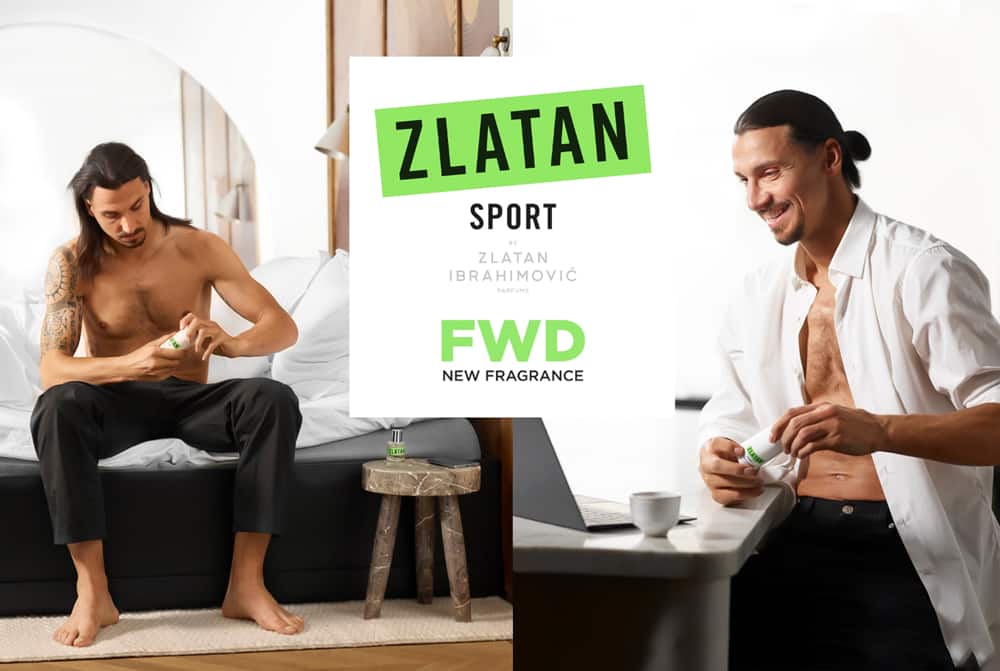 In 2019, Zlatan purchased 23.5% of the shares in Swedish side Hammarby IF, a move which angered fans of his boyhood club Malmo FC. Other ventures have included a fragrance brand, although his website and branding are a little underdeveloped.
#2 – Cristiano Ronaldo
Cristiano Ronaldo is more than a footballer. He's essentially a living, breathing brand who most definitely doesn't need to worry about life after football. Ronaldo's talent is supreme, but he has also positively manipulated the cards he has been dealt – namely a photogenic face and unwavering coolness. Underwear, jeans, cars, hotels and aftershaves all sit under the iconic CR7 brand – one that does, at the moment, seem timeless.
#1 – David Beckham
Whereas Cristiano Ronaldo is a living, breathing brand, David Beckham is practically a living, breathing conglomerate. Inter Miami, Salford City and the David Beckham academy all continue his footballing legacy. Away from the beautiful game, you name it, Beckham has done it.
Partnerships with PepsiCo, Disney, Sky and EA Sports are only a few of the countless brand deals that Beckham and his wife, ex Spice Girls member Victoria, have participated in. A visit to Afghanistan to support troop morale, as well as a prominent role in the London Olympics, have seen Beckham become the ultimate metrosexual statesman in so many ways.
No business succeeds, however, without a powerful brand behind it. Get in touch with JAX Branding to put your plan for life after football into action.
Want to kick off your business career? Chat with Jack about your vision, and get the ball rolling.