The lavish lifestyle we associate with footballers can be a blessing or a curse for those at the top of the beautiful game…
The reality of money during and after football can be stark. The immense wealth present in the beautiful game – as an industry – is mind-boggling. Footballers' weekly salaries can be ten times more than most of us will earn in a lifetime. Football equals money in the mind of the majority.
Yet, the reality of money during and after football can be stark for worse, too. The expensive lifestyles many players lead during their on-pitch careers can cause problems once the monthly wage evaporates. It's not solely a lack of financial knowledge that can cause financial issues for footballers after they retire, however.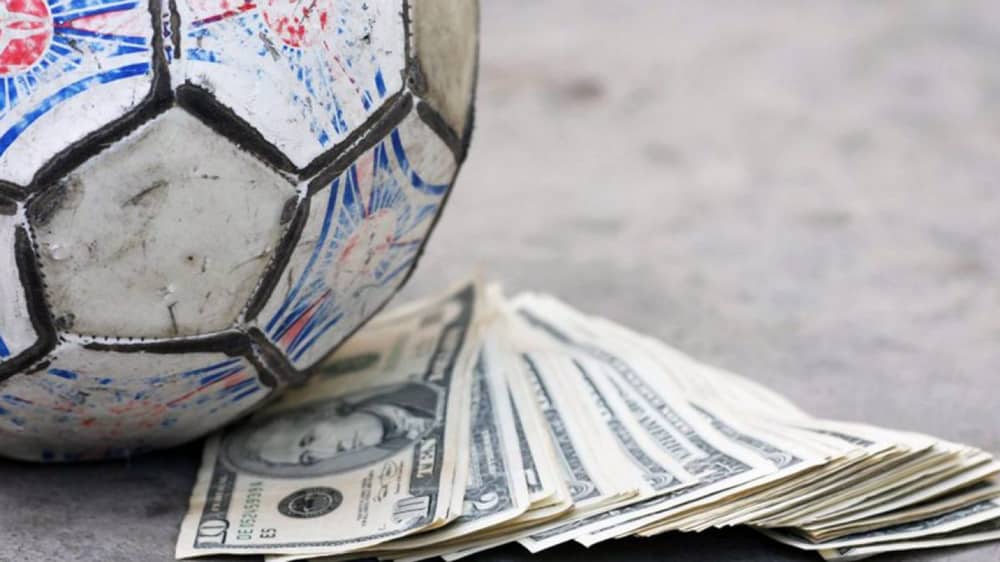 Mental health issues triggered by a sudden lack of routine can snowball into addictions that compound financial issues. Other players can suffer from a lack of guidance into schemes to help compound their wealth, and secure financial futures for their families.
Not all footballers suffer financially when their career on the pitch ends. Players who take active steps to secure a financial future can create rewarding second careers – just take a look at these stars who succeeded in the business realm.
What do wages really look like for footballers actively playing?
The reality of money during and after football for players rests, to a large extent, upon the money a player accrues during their playing days: their wages. In a previous article, JAX Branding explained that:
'Salaries across the professional football pyramid, preceding the Premier League, are healthy. The highest earner in League Two still makes some seven times more than the national average at around £250,000 per annually. Yet, they seldom reach the millions up to League One. By no means are average salaries across the professional game in England low, but they aren't enough to sustain players who retire at half the average age of an urban professional for the next fifty years'.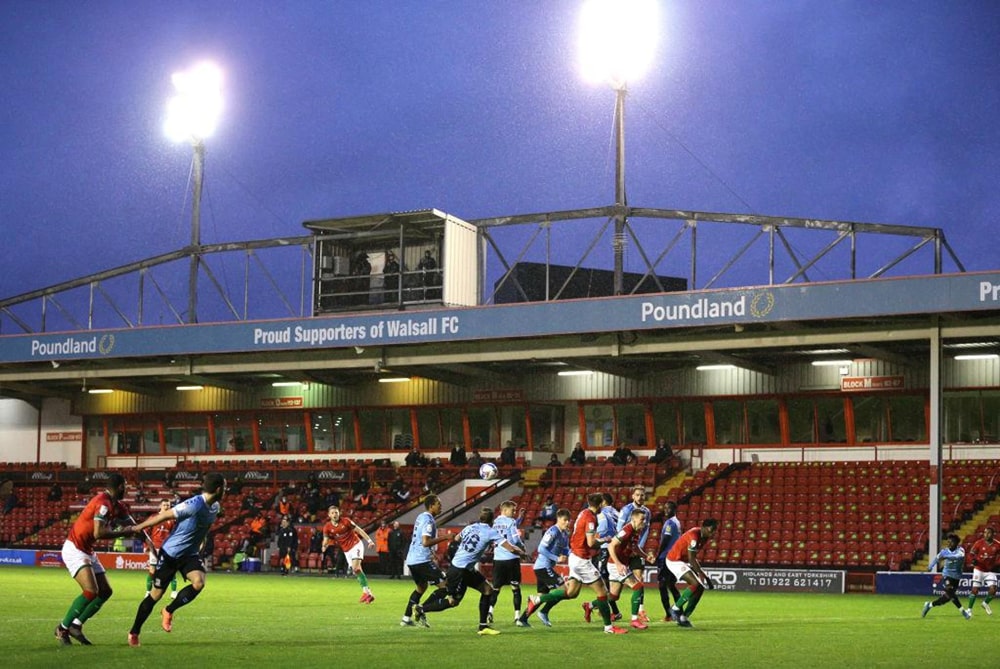 It might sound odd that somebody earning six figures could struggle financially in their retirement. However, the reality of money during and after football is that footballers don't earn these salaries for more than about ten years. This comes in tandem with that fact that many accrue lavish lifestyles – the cost of which doesn't diminish upon retirement. A Premier League footballer earning £5,000,000/year is going to have bigger expenses than a player earning £400,000/year.
This isn't to say that footballers don't earn enough money – far from it. Instead, we're trying to raise awareness within the football community. From League Two to the Premier League, the reality of money during and after football can bring difficulties and it's a more common occurrence than many imagine
Why can money become an issue in retirement for footballers?
The reality of money during and after football is that financial habits, compared to the ordinary citizen, become skewed. Players tend to plan short-term. Because they earn so much money, finances usually aren't the first thing on the mind of somebody who must contend with performing in front of 50,000 people every weekend.
Players can therefore overlook steps to secure their financial future after the game. By the time they retire and adjust to life after the football, a large amount of money can easily have been spent, with no plan of how to replenish it. The Professional Footballers' Association provides an automatic pension scheme for footballers even if they choose not to self-invest, but the sum amassed at the end of the scheme is little more than an added extra for those who do not.
Away from cash flow issues, the reality of money during and after football can be heavily impacted by the holistic environment of a player. Gambling addictions have been well documented in former footballers, with the likes of Paul Merson – who successfully moved into punditry after retiring – suffering greatly from a gambling addiction.
Research found that players who lose their strict routines and consistent competitive spirit in retirement can turn to gambling and other addictions to fill this void. With finances a nagging doubt in the back of their mind, some footballers confuse gambling with investing. Others don't adjust their financial habits properly and continue treating their finances as they did during their active careers.
How can players secure their money during and after football?
Planning is the most important part of securing a financial future for a player and their family after football, and it begins during their active career. The reality of money during and after football is one that can, fortunately, be dictated by the player. Financial security tends to come in three forms in retirement:
Investment
Paid employment
Business

It's important that players talk to a chartered financial advisor during their active career. This doesn't necessarily need to be towards the end of it; on the contrary, the earlier the better. These relationships are built on trust, so it's important to thoroughly vet the person engaged to provide advice.
Paid employment can be hard to come by and not always sufficiently financially rewarding. Coaching is a difficult business to get into and the salaries aren't always fantastic. Management is more appealing financially, but notoriously hard to pursue. Similarly, some footballers aren't keen to potentially smear their reputation with a poor stint in management.
As such, the world of business can, in many ways, be the easiest avenue to take in retirement. That's not to say that it's easy to start a successful business, but anybody can start one and has the opportunity to make it successful. Every successful business is properly planned, and a strong brand sits at its core.
At JAX Branding, we not only help you create a powerful brand, but also support you in the transition from a football life to an ordinary life, and further into business.
Want to get a two-minute lowdown on starting your own business? We reveal all here.
Want to kick off your business career? Chat with Jack about your vision, and get the ball rolling.