Your first steps to a fruitful career off the pitch begin whilst you're still on it…
At JAX Branding, we firmly believe that going into business is an excellent way for a footballer to make the most of their retirement. The corporate world lends itself to many footballers' circumstances once they retire. Business provides an investment opportunity, a way to utilise an existing fan base, and also an avenue to give something back to communities. To make the most of their time in retirement, a footballer aiming to go into business needs a post-football business plan.
A post-football business plan doesn't necessarily need to be an 'official' business plan. It's not necessary to have a fully planned company idea, from product to operations to branding, whilst you're still enjoying your active career. Retirement is something personal to the individual and only you'll know when you're ready to hang up the boots, so the timings of each person's journey will be different.
Some footballers are criticised for their off the field interests during their active career. Jesse Lingard's clothing brand criticism was an example of this, but we're here to bust the myth that footballers should only focus on the football during their careers.
The truth is, starting a business as a footballer doesn't distract players from their main career. However, you don't necessarily need to start your business whilst playing. Simply ideating your path away from football is sufficient and will give you a good basis to work off when you retire. The key thing is to beginning creating your post-football business plan early.
Why is it important to have a post-football business plan?
It goes without saying that getting a business off the ground is, in some ways, much harder than running one. Defining processes and strategies, sourcing suppliers and agencies, and even deciding on a product or service and market segment takes a lot of mental and physical work.
When a footballer retires, their life changes. There's little point in hiding from the fact that, the day that your early alarm to be at training no longer goes off, will be a strange one. Retiring from the professional game brings with it worries, a lack of comfort, a lack of purpose, and, in the worst cases, addictions and mental health issues.
That's not at all to say that footballers suffer this fate in retirement. Yet, it's inevitable that you'll have a lot of spare time on your hands. Creating a post-football business plan gives you several things. It creates peace of mind that, firstly, your future is in your hands, and you're the one who will dictate your retirement.
Secondly, it helps you reconcile with the fact that there is more to life than football. Retirement is not the end, but the beginning of an exciting and fulfilling new journey. And, thirdly, creating a post-football business plan will smooth your entry into the corporate world, making it easier to secure a financial future for your family, utilise your finances productively, and have a better idea of what you need to do to turn a business idea into a business reality.
Planning: a vital skill that many overlook
Every single organisation needs a plan. In fact, in life generally, people plan without even realising it. Checking the weather? That's planning. Writing your shopping list? That's planning. It's more than likely that you compiled a plan as you progressed through football to outline your career aims.
People create formal business plans for a reason. Not only does it allow investors to fully appreciate what they're buying into, therefore making the business more attractive, but it also helps the person creating it to organise themselves. In turn, it's easier to spot flaws and make changes where necessary, as well as having your information in an easily searchable order.
Simple things tend to stick in the mind, and this is part of the psychology of the power of planning. Plans simplify things, and when you create your post-football business plan, it's important to keep things simple. As we've mentioned, you don't need to know the logistics of your next move whilst actively working in football. However, a good post-football business plan should make it clear as to (loosely) what areas you need to be looking at.
'The project-tracking software company iDoneThis found that 41% of all to-do list items never get done. And just 15% of "dones" started as "to-do" items. We don't do a lot of the things we plan, and we do a lot of things we don't plan', says author Laura Vanderkam on Medium. However, planning does make it more likely to get things done.
One viable reason for so many to-do lists never being completed is that they aren't written in an actionable format. People say what they need to do, but not how they need to do it. It's the latter that makes the difference.
What could you include in a post-football business plan?
The first step to creating a post-football business plan is to get things down on paper. Keep things simple and organised, by using bullet points and simple sentences. You could do this on a Word document but writing things down by hand is proven to help you understand and digest information better.
The key points to take down will include:
What interests you – do you have a passion outside of football?
What you'd like to learn more about – is there anything out there that you don't understand at the moment, but would like to in the future?
Any existing business ideas you have – perhaps you've identified a problem that footballers face and have thought of a solution.
What you will need to take this idea further – an accountant, lawyer, branding agency, marketing agency, business coach, or any other entities.
Ideas, adverts, stories, or experiences that have inspired you
What sort of personality you have, and what image you'd like any prospective business to portray? You can work this out by taking this quiz on the JAX Branding website.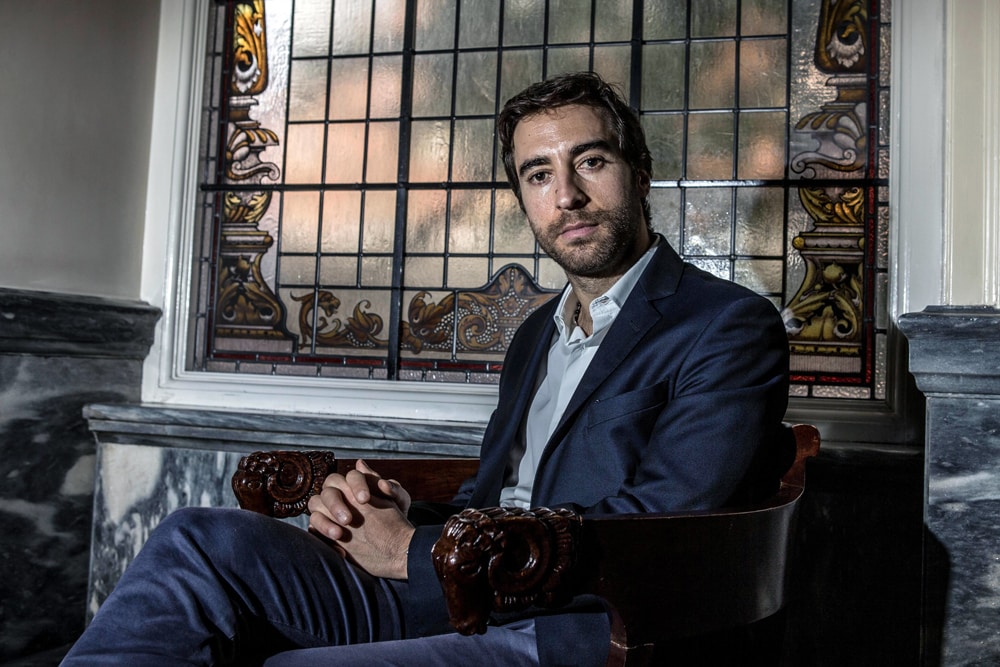 Your post-football business plan doesn't need to be particularly detailed when you're creating it during your active career. For example, you don't need the name of the accountant that you need to contact, or the solicitors' firm.
However, you can still take steps to make these things actionable. So, you could write something along the lines of 'I will need an accountant to help me organise my finances. I am going to do this by researching accountants who work directly with athletes and celebrities, or who work in the area in which I'd like to go into business'.
JAX Branding works alongside footballers and those in the football industry hoping to make that must-take jump from the beautiful game to the corporate world. Together, we can create the powerful brand that shapes your post-football career.
Want to kick off your business career? Chat with Jack about your vision, and get the ball rolling.